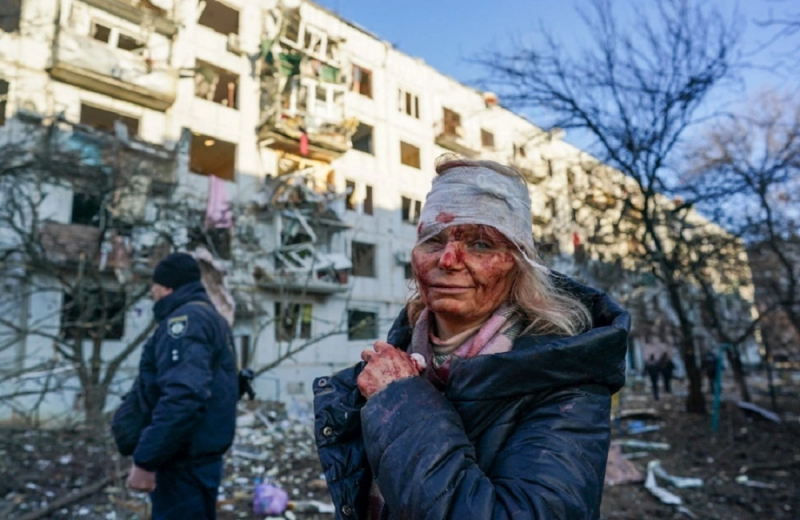 Her photo outside her ruined house in Kharkov is the trademark behind the Russian invasion of Ukraine & # 8211; What did he say to Putin about the history of her country? I'm very lucky, I probably have a guard & # 8211; angel, says teacher Olena Kirillo, outside her damaged house, which was hit by a rocket in Chuguev, in Kharkov, this morning. The photos of her bloodied face are so far the "trademark" for the humanitarian tragedy behind the Russian invasion.
In the speech that preceded the invasion, Putin had vowed that there would be no danger of the citizens of Ukraine, arguing that Russian forces use "precision weapons" & # 8211; but by afternoon, at least 40 people, including a child, had been killed in bombings in Kharkov.
her teacher.
The teacher said she never believed Russia would invade, but assured that she would fight this battle for her homeland. "With all the energy I have," he said. Ukraine is part of Russia.