Aldi's story begins in 1946, when brothers Theo and Karl Albrecht returned from the war and took over their mother's grocery store in Hesse, Germany
< p>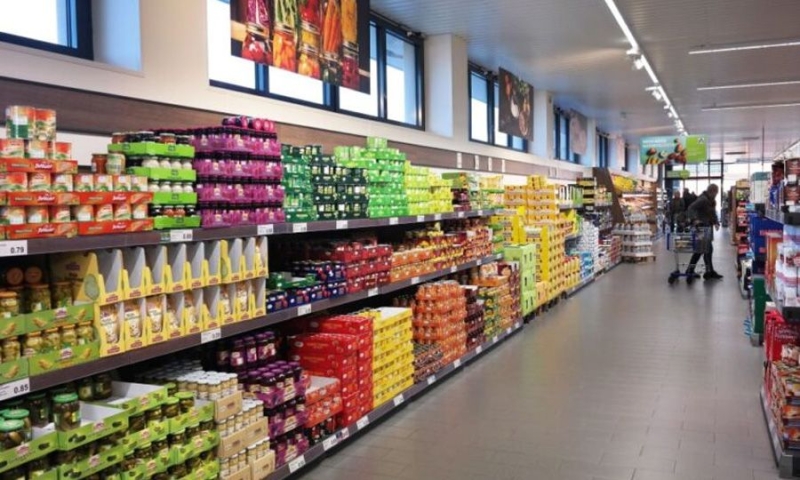 An end was given to one of Germany's and the business world's longest-running family disputes, as the heirs of Theo Albrecht, who made Aldi a supermarket empire, reached an agreement to reorganize the Aldi Nord group.
In the new entity, according to Bloomberg, the families of Theo's son, Theo Jr., and his late brother, Berthold Albrecht, will have equal shares.
The settlement aims to end a feud that has brought an otherwise highly secretive billionaire family not only into courtrooms, but also into the pages of newspapers, where Theo Jr. attacked his brother's widow, Babette Albrecht, for her lavish lifestyle and how much she spends on art and antique cars.
Aldi Nord, which is controlled by three trusts, is the northern arm of the discount supermarket chain that was created when two brothers, Theo and Karl Albrecht, took over their parents' grocer after World War II. The two brothers split in 1960 when they clashed over whether their shops should sell cigarettes. The result was that they drew a line in Germany, creating Aldi Nord and Aldi Sued.
The two arms of this family empire today operate more than 10,000 stores in Germany and other markets. Theo's family also controls Trader Joe's, which it acquired in 1979.
The family is now worth about $18 billion through its stakes in Aldi Nord and Trader Joe's, making it one of the most financially powerful dynasties on the planet, according to the Bloomberg Billionaires Index.
How they made stingy a business model
Aldi's story begins in 1946, when brothers Theo and Karl Albrecht returned from the war and took over their mother's grocery store in Hesse, Germany. The slogan "the best quality at the lowest price" defined the business model they would follow and essentially created the discount supermarket market. Very quickly, Aldi (named after the first letters of the words Albrecht and Discount) turned into a chain and gradually conquered the world.
If Teo and Karl were known for anything, it's for their solitary and austere lives. They never made public statements and their photos were rare. The family lived out of the limelight, in fortress-like residences overlooking the Ruhr Valley. And according to legend, the two brothers had bought a secluded island in the North Sea, where they played golf, collected old typewriters and grew orchids.
For this secrecy, they had a very good reason, since in 1971 Theo was kidnapped. After he was abducted, his captors asked to see his ID to make sure it was the right person, since his appearance was unknown to everyone. Ultimately, the businessman was held hostage for 17 days and was only released after he negotiated and paid a ransom of 7 million marks. The kidnappers were caught, but the family managed to recover only half of the money they had given them. So Albrecht tried to convince the authorities that the remaining ransom should be recognized as a deductible corporate expense.
The Albrechts were proverbially "steward", and this spirit of oligarchy characterizes Aldi to this day. Theo wore poorly tailored suits and preferred to eat plain. He turned off the lights in the rooms to save electricity and only bought new pencils when they got so small that he could no longer write.
Like that, in the early stages of Aldi's expansion. , its stores had no shelves, but no telephones either. Store managers had to use the nearest phone booth to do their jobs. This spartan style survives to this day at Aldi, where products are stacked in their boxes without the slightest attempt at decoration. For retail experts, this is nothing more than a marketing trick, which indirectly conveys to consumers the message that "if the store looks poor, then the prices must be really low".
The result , however, is that Aldi revolutionized German retail and more.