The routes from the port of Larnaca start in August, from May the line to the port of Limassol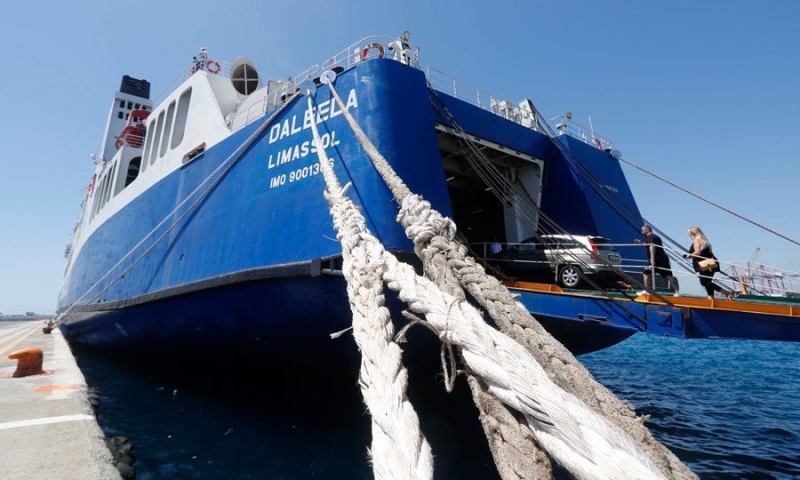 Official announcements from the company are expected around the end of March.
Routes from Larnaca will also be launched in August by the Daleela ferry bound for Piraeus, including the city of Zenon in the maritime connection between Cyprus and Greece. Specifically, the line will start from the port of Limassol in May, and a total of 14 routes will be carried out. Subsequently, the starting point of the routes will be transferred to the port of Larnaca, with 8 routes that will start from August until the middle of September.
The exact date of the start of the line has not yet been locked, while the frequency of the routes has not been has been announced.
The journey is normally around 30 hours from Limassol and from Larnaca it is estimated to be an additional 2 hours.
Speaking to "K", the CEO of the contracting company Scandro Holding Ltd, Marios Michael, said that last year there was not enough time for consultations with the port of Larnaca. This year, however, and with Kition Ocean Holdings taking over the management of the port of Larnaca, contacts were made and there was an agreement from both sides regarding the times and routes. Therefore, Larnaca was included in the framework of the sea connection.
The journey normally takes about 30 hours from Limassol and from Larnaca it is estimated that it will be an additional 2 hours.
Already the company has presented the details of the ship – which remains the Daleela – itineraries and partner ports to the Deputy Ministry. As Mr. Michael mentioned, the new Deputy Minister Marina Hatzimanoli has shown a lot of interest in the specific issue, something that is very positively valued by the company.
As for the cost of the tickets, Mr. Michael said that they expect update on port taxes to shape final prices. At the end of March, the company is expected to hold a press conference for the official announcements regarding the maritime connection.