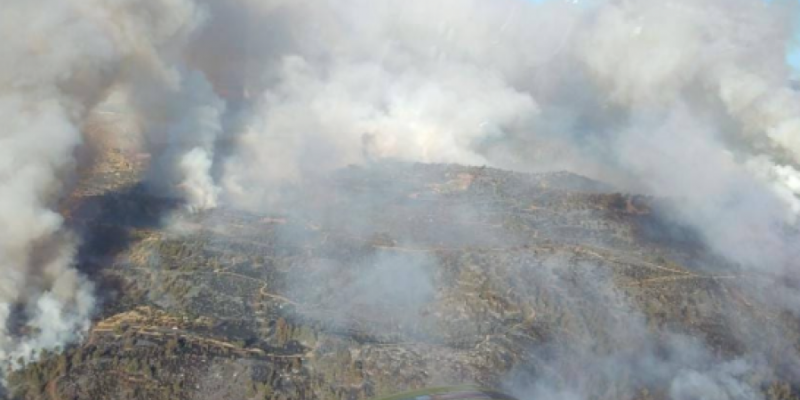 Under complete control is this moment the fire in front of the community of Kathika in the district of Paphos, according to the correspondent of SIGMA, Marios Ignatiou.
3 people from the Forestry Department with 1 fire truck, 2 people from the Fire Service with 1 vehicle, 2 people from the Game Fund and volunteers participated in the extinguishing operation. The 2 hired planes of the Forestry Department assisted in the extinguishing.
According to the Director of the Forestry Department, Charalambos Alexandrou, speaking to SIGMA, he said that the effort to extinguish the fire is a feat and an achievement to put it out as he thanked everyone who is at the scene and made efforts to extinguish the fire. He also stated that the task was not easy with the intensity of the winds.
Finally, he stated that the causes that caused the fire are being investigated but the indications show that the fire was caused by human hands as it started from the road.
Let us remind you that strong firefighting forces are working to extinguish the fire and that the IKAROS 2 Plan, which concerns the operations of aerial vehicles, has been activated, since 8 aerial firefighting vehicles are working.
< p> See the snippet:
Read also: IKAROS plan activated for Katheka fire – Partially under control
Frame-by-frame of Katheka fire extinguishing from aerial footage (BINTEO)