A week before the first Presidential Sunday and while the news is moving between pre-election and inauguration, nature – fortunately – is still doing its job wonderfully, offering as a harbinger of spring, to the small and insignificant of the current affairs, the first blooming almond trees.
And that's before we get well – well into winter – with mild temperatures and low rainfall for now – awaiting confirmation of the forecast for colder and wetter days this week.
The setting of the indecisive winter favored, however, the almond rush known to us from childhood and much-sung, doing it the favor of being the first to bring the message of spring awakening and of summer in general, before the new month overtakes it with its own "February and if it veins again spring will bloom" or more commonly "summer will smell". Witnesses of the symbolic presence of the almond tree, at the end of January, as people and poets want it not to be afraid and to bloom against the snow, were those who chose to go on a weekend trip to the wider Tamasos and Orini area.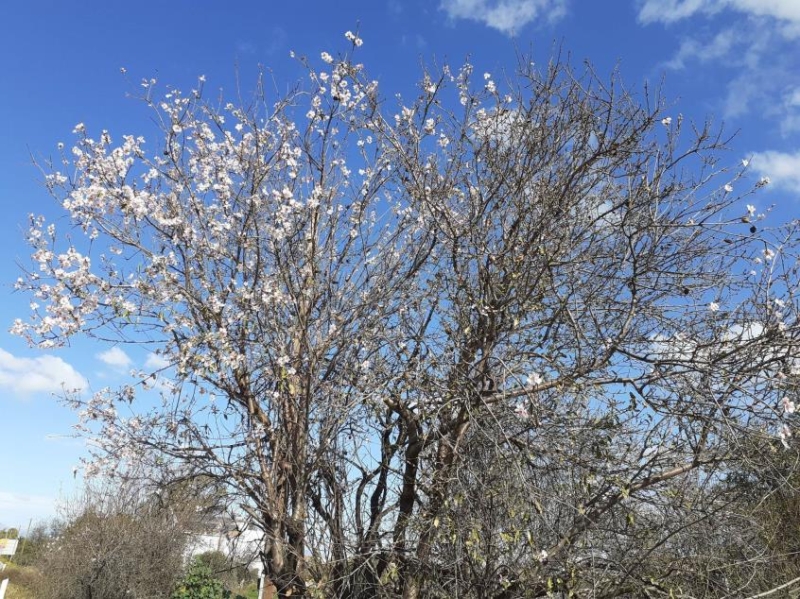 ​Although still few – we didn't spot more than three or four during a walk – they managed to surprise. There were not a few passers-by who stopped to capture them, as they are in a busy part of the road outside the community of Psimolofou on the route of a short excursion for greater Nicosia to Agios Iraklidios and elsewhere.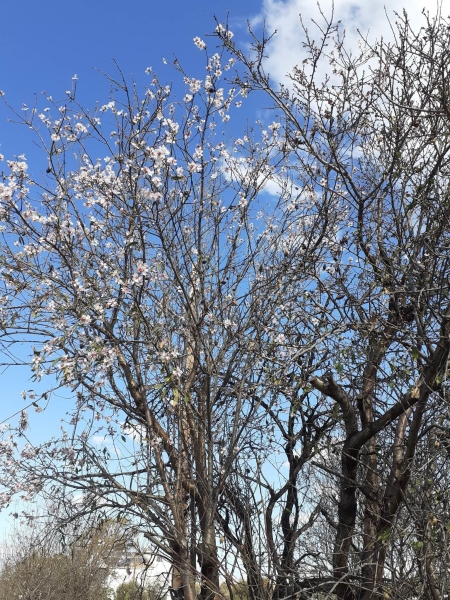 And while we were returning from the monastery, on the left towards the bridge from Politiko to Episkopeio, the route he had the next surprise in store for us. A field full of red poppies. We put it in reverse to make sure and got off. Indeed, one of the most beloved spring wildflowers has already bloomed. We made beauty an image and kept it.