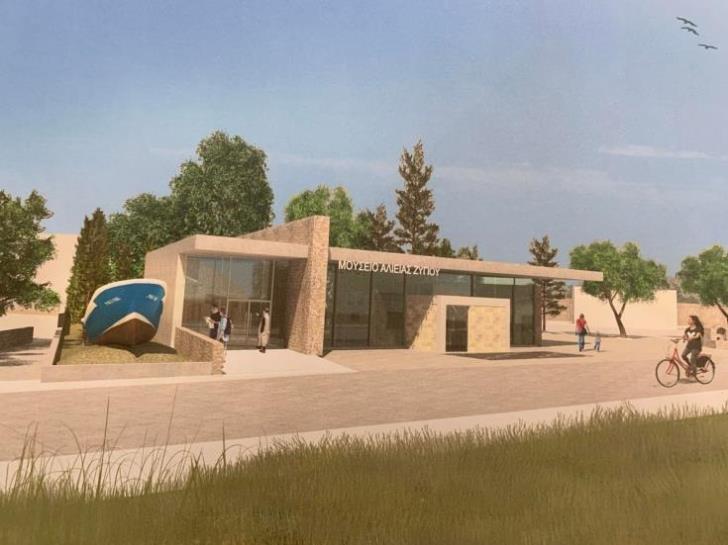 Insider / ΚΥΠΕ
The first Fisheries Museum in Cyprus is expected to open in Zygi in December, where various exhibits related to the sea and fishing will be placed.
As the President of the Zygio Community Council, Georgia Michael, stated to KYPE, "the Fisheries Museum will be built next to the existing building of the Zygio Community Council. The project was announced by the Larnaca District Administration, however, due to the coronavirus pandemic, the submission of bids took place in the summer of 2021, while after the selection of the contractor, the construction works began last December ".
He added that "the Museum is expected to cost around 400 thousand euros and the work is expected to last 12 months. In case any problems or delays arise, it is estimated that the Museum will be ready at the end of December ".
Answering a relevant question, Ms. Michael said that "the Fisheries Museum, which will be the only one of its kind in Cyprus, will include various types of exhibits related to fishing and the sea. At the same time, discussions and meetings have started with various bodies, including the Department of Fisheries, of the Ministry of Agriculture, in order to identify the exhibits that will be placed in the Museum ".
He also noted that "we have already met with people who have offered exhibits in other similar places, so that embossments or dummies can be placed to be placed in the Fisheries Museum."
According to Ms. Michael "The history of Zygio is intertwined with fishing and the sea, as it is a seaside village, with famous fish taverns throughout Cyprus and a beautiful fishing shelter, which is visited by many local and foreign tourists. "Also because many residents of Zygio are engaged in fishing professionally or amateurishly, it was deemed necessary for the first Fisheries Museum in Cyprus to be built in the Community".