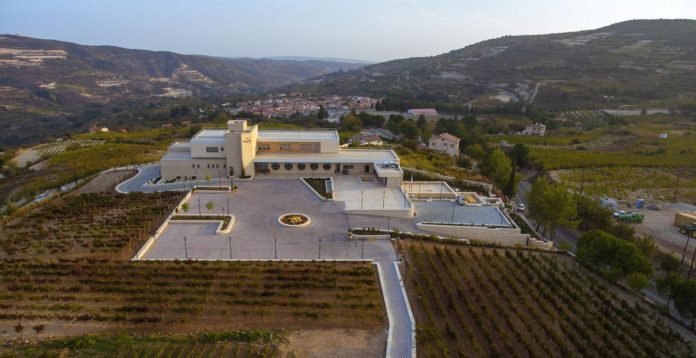 "To the health of love, the glass first"
Oinou Gi-Ktima Vassiliadis in collaboration with Dream Theater Productions presents, for the first time in Omodos, the music festival Oenou Jazz Festival on Saturday, September 11, from 18: 30-23: 00, which aims to wake you all up the senses in a refined space under the starry sky of Omodos.
Moments of creativity and inspiration under the unique sounds of Jazz, the four participating bands will take you on a musical journey accompanied by the fine wines of our winery!
Guided by the five elements that weave the praise of wine: the strong, the beautiful, the cool, the fragrant and what makes you dance, the Oenou Jazz Festival invites you to enjoy our award-winning wines overlooking the hills of Afamis under the sounds of 14 renowned Cypriot artists!
Strength, with the unsurpassed majesty of the building – beauty, with the unique beauty of Omodos – smells, with the explosive aromas of our wines – coolness, with the clean mountain atmosphere and finally movement, that will awaken through the Jazz sounds of the 14 acclaimed artists, which will host our winery!
Four bands, including the debut band of the beloved actress Mara Konstantinos "Amor Fati" – "love the destiny" will bring to the veranda of Oinos Gi-Ktima Vassiliadis all the music art turning your visit into a wine experience that should not to lose.
During the festival you will have the opportunity to tour the wine production area, enjoy the view and see up close the creations of Mara Konstantinos "MaraArtCreations".
And because music has the first say, here is the lineup of the festival:
1. Marios Toumbas Trio
Marios Toumpas on piano, Stelios Xydias on drums and Michallis Messios on acoustic bass.
2. The Visitors + 1
George Krasidis on saxophone, Christos Gerolatsitis on piano, George Koulas on drums, Dzahit Koutrafali on bass and Nikol Adranitou on voice.
3. Amor Fati
Mara Konstantinou on vocals, Michalis Messios on bass, Iakovos Parpas on saxophone, Christos Gerolatsitis on piano, Alexandros Komodromos on guitar and Ioannis Vafeas on drums.
4. Nardis Quartet
Hermes Michael on guitar, Andreas Pantelis on piano, Ioannis Vafeas on drums and Michalis Messios on acoustic bass.
Rates
Production: Oinou Gi-Ktima Vassiliadis
Artistic curation: Mara Konstantinou
Production manager: Dream Theater Productions
Information
Date: Saturday, September 11, 2021 | 18: 30-23: 00
Admission: € 10
Information and reservations: 25 446001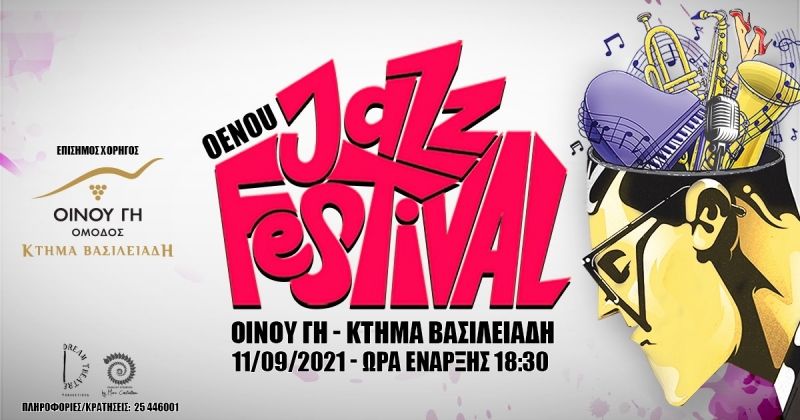 source: Check In Cyprus
RUN and POWER Group: Enhanced Living Experience.