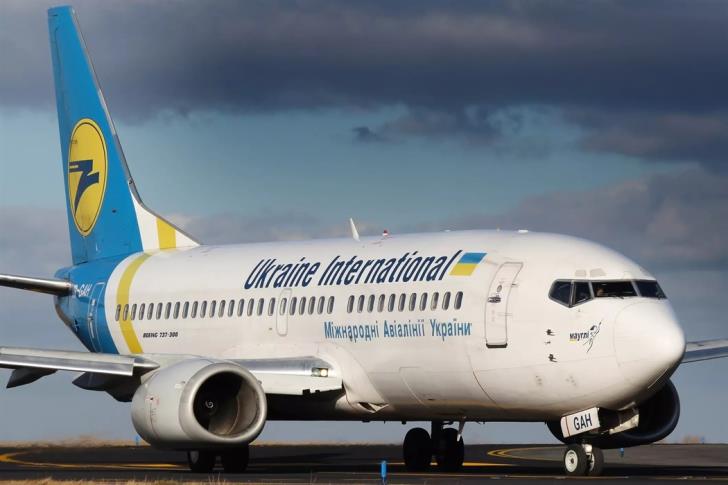 & nbsp & nbspΑδάμος Adamou & nbsp; & nbsp;
The difficulties that are expected to arise for tourism due to the Russian invasion of Ukraine, if the crisis does not escalate soon, show yesterday the cancellations of two flights to and from Ukraine due to the war, but also the decision to cancel all scheduled flights. from the country to Cyprus for the next ten days, a period that according to the indications is expected to be extended, possibly until the end of March.
With the beginning of the invasion, the airspace of Ukraine was closed, while the airports of the country were under attack, as a result of which there were cancellation of two flights of Ukraine International Airlines to and from Cyprus. According to information, all flights from Cyprus to Ukraine, in which, apart from Ukraine International Airlines, also flies from Cyprus and Wizz Air, have been canceled for the next 10 days at least, due to the crisis. Around 200 passengers have been affected since yesterday's cancellation.
SEE ALSO: & nbsp; Cypriot tourism in the shadow of the war
However, the scheduled flights to and from Russia were normal yesterday, while the same is estimated to continue. Flights from Russia to Cyprus and vice versa are operated by Cyprus Airways and Aeroflot from Larnaca Airport, as well as the S7 from Paphos Airport. However, due to the Russian invasion and the escalating crisis on the Russian-Ukrainian border, the planes can not pass through the airspace of Ukraine and therefore the following route is modified, thus increasing the duration of flights to the country. , as well as costs.
However, in her statements, the Senior Director of Aviation Development and Communication of Hermes Airports, Maria Kouroupi, stated that after contacting the airlines flying to Russia, there is no intention for a change in their schedule, but adding that the situation remains fluid (see report p. 3). In his own statements, the CEO of Top Kinisis and former chairman of travel agents Dinos Kakkouras said that the war that has now broken out may affect the psychology of travel in general and not only arrivals from major markets in Russia and Ukraine . As he noted, it is important that the crisis escalates as soon as possible, because otherwise the consequences will be great. He cited the crisis and the falling ruble as a problem, as well as the possibility of Russia retaliating against Western sanctions. He said that the only advantage of the Russian market is that the large volume of bookings is not made at the beginning of each year, but usually late, just before summer. It is worth noting that in 2019 arrivals from Russia had reached 781,856, when the year ended with about 3.9 million arrivals and accounted for about 20% of the total, while from Ukraine, which in recent years is a market with increasing dynamics, arrivals approached 100 thousand. & nbsp;