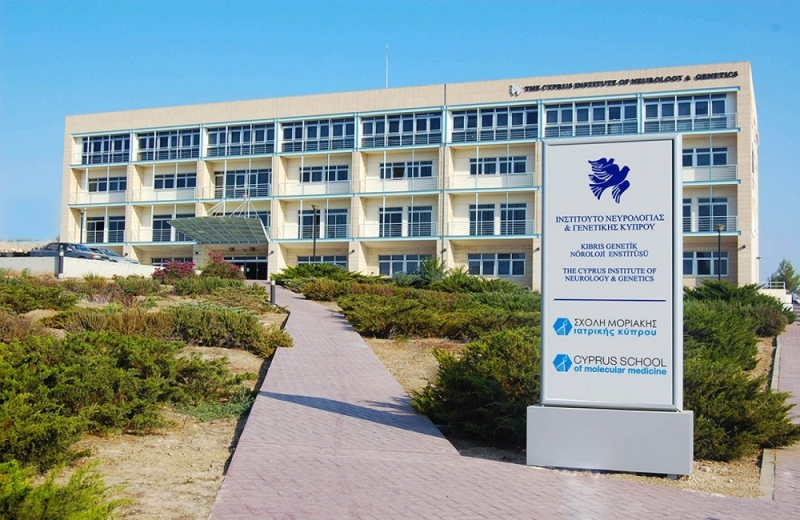 The first students from the Kingdom of Bahrain are expected to be welcomed from September 2022 by the postgraduate School of the Cyprus Institute of Neurology and Genetics.
According to a statement from the School, the The Institute's graduate school has successfully completed the accreditation process for the recognition of its postgraduate programs by the Ministry of Education of the Kingdom of Bahrain.
As noted, the recognition comes to strengthen the framework of the Memorandum of Cooperation between the Ministry of Foreign Affairs and the Institute of Neurology & amp; Genetics of Cyprus, signed on February 9, 2021.
The purpose of the Memorandum, which has an initial duration of two years, is to institutionalize cooperation for the implementation of a wide range of targeted actions, such as, among other things, the granting, with the sponsorship of the Ministry of Foreign Affairs, of scholarships to students from countries in postgraduate programs of the School of ING, the cooperation for the development and implementation of its research programs and the establishment and/or strengthening of the scientific cooperation of ING and the School with countries of the Middle East.
It is noted that in addition to the necessary domestic accreditations already received by the ING School, which make the postgraduate degrees issued by the School equal to the university ones, the School holds other accreditations from foreign/third countries (People's Republic of China , Sultanate of Oman, Hashemite Kingdom of Jordan) which apply their own separate accreditation procedures. , who wish to proceed to a Postgraduate or Doctoral level. ING's postgraduate programs focus on the Institute's specialization areas. The language of instruction is English.
Postgraduate programs are offered in the fields of Medical Genetics (MSc and PhD), Molecular Medicine (MSc and PhD), Neuroscience (MSc and PhD), Biomedical Research ( Scholarships are offered in the Masters and Doctoral programs, while as noted, applications for the Masters (MSc) programs will be accepted until Thursday, June 30, 2022.
Applications for the MSc) Doctoral programs have been completed.
Source: KYPE