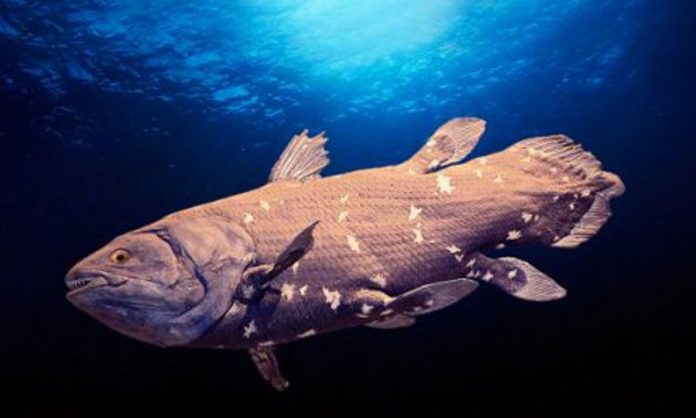 It has survived since the time of the dinosaurs and was thought to have disappeared until it was rediscovered in 1933
The coyote has survived since the time of the dinosaurs and was thought to be extinct until it was discovered in the 1930s.
Now a new study on nocturnal fish that can reach the size of a human shows that it grows very slowly and can live for 100 years.
It is also noteworthy that females can not reproduce until the end of the fifth decade of life and then have a pregnancy that lasts about five years. Males reach sexual maturity between the ages of 40 and 69, say French researchers.
Nicknamed "living fossil", hollyhocks are so endangered that scientists can only study specimens that have already been caught and are dead. of South Africa in 1938
For a long time, scientists believed that coelacanths lived for about 20 years, until a study by French researchers estimated that they were approaching a century by applying a standard technique for getting acquainted with commercial fish. In the past, scientists calculated the ages of fish by counting large lines on a certain scale, as well as rings that indicate the age of a tree.
However, the new study found that smaller lines were missing that could only be seen with polarized light – the technique used to treat the fish season. Bruno Ernande, co-author of the study and ecologist at the French Institute for Marine Research, said The polarized light revealed five smaller lines for each large one. The researchers concluded that the smaller lines correlated better with a year old coyote – suggesting that their oldest specimen was 84 years old.
Using the technique, the scientists studied two embryos and estimated that they were both about five years old. This has led researchers to estimate that pregnancy in coyotes should last at least half a decade.
source: KAPHIMERINI KYPROU