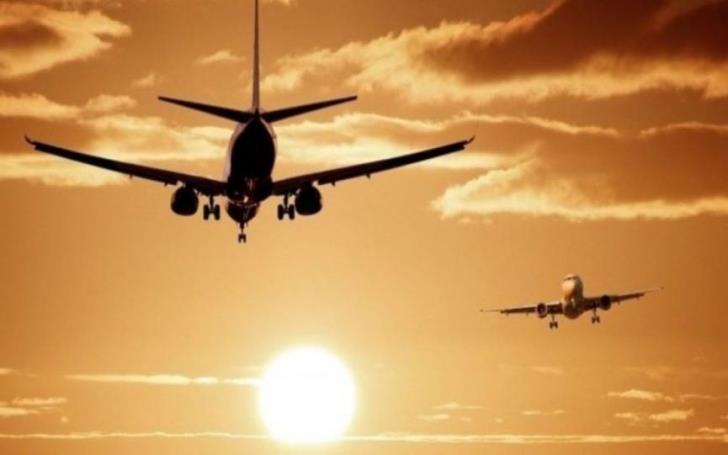 & nbsp & nbspΑδάμος Αδάμου & nbsp ; & nbsp;
The measure taken with reservations by Cyprus, to exclude Russian companies and aircraft from European airspace, intensifies concerns about tourism, but the industry has not painted them black and hopes that the losses will be mitigated. .
However, the turmoil of the war in Ukraine is already felt, since yesterday, as a result of European sanctions, four flights from Russia to Cyprus were canceled, three passenger and one private, which are added to the "lost" flights, which had our country already from the closure for security reasons of Ukrainian airspace. In total, due to the crisis in Ukraine, the EU sanctions and Russia's retaliation against them, 20 flights a week are lost to Cypriot tourism from Russia, the second most important market for tourism and about 12 more from Ukraine. . If the situation continues, the losses in tourism will be great, as Russia together with Ukraine are responsible for about 25% of the tourist flow and about 15% of the passenger traffic at the airports, as confirmed yesterday by the Minister of Transport, but and Hermes Airports. Nevertheless, as the Minister of Finance, Konstantinos Petridis, stated yesterday in "F", the situation, although worrying, seems to be manageable for the Cypriot tourism, since for a long time now, efforts have been made to open new markets and increase itineraries in order to alleviate dependence. and our exhibition in only two or three markets.
READ ALSO: & nbsp; Tourism: Risk of not opening 30% of hotels
Mr. Petridis said that yesterday he had a meeting with the Deputy Minister of Tourism, Savva Perdio, where the problem that arose was discussed, stating that he is moderately optimistic that with the actions that started a long time ago and not because of the crisis, this year's performance in tourism will be better than last year. It is noted that last year the tourist arrivals amounted to almost 2 million from about 4 in 2019 and that about half a million visitors came from Russia.
According to Mr. Petridis, the Ministry of Education, The Ministry of Tourism and the Ministry of Transport have been working for a long time to open new destinations and to increase flights from Europe, stating that relevant announcements will be made soon.
The efforts to compensate for the losses from Russia were confirmed yesterday by the Minister of Transport, Giannis Karousos, while on the same issue, as "F" is informed, the Deputy Minister of Tourism will have a teleconference today with the heads of hoteliers, Hermes Airports and other tourists. partners.
READ ALSO: & nbsp; Russian airspace closes & nbsp; for Cyprus and 35 other countries
In statements yesterday to KYPE, the Minister of Transport, when asked to comment on the situation in aviation after the decision to close European airspace for Russian aircraft, said that the Cypriot authorities estimated 20 million passengers to and from Russia in 2022 (arrivals and departures), which would probably account for 15% of the country's total air traffic. "The goal is to compensate for any losses we will have from the Russian and Ukrainian markets with other countries and destinations," he said, adding that in the coming days "important announcements are expected on the issues of our country's air connectivity, which will have In the meantime, as expected, Moscow responded to the sanctions yesterday by announcing that it was banning airlines from 36 countries, including the EU, from flying to Russia. The decision affects Cyprus Airways flying to Russia, while it is worth mentioning the absence of Turkey in Russian retaliation. & Nbsp; & nbsp; & nbsp; & nbsp;