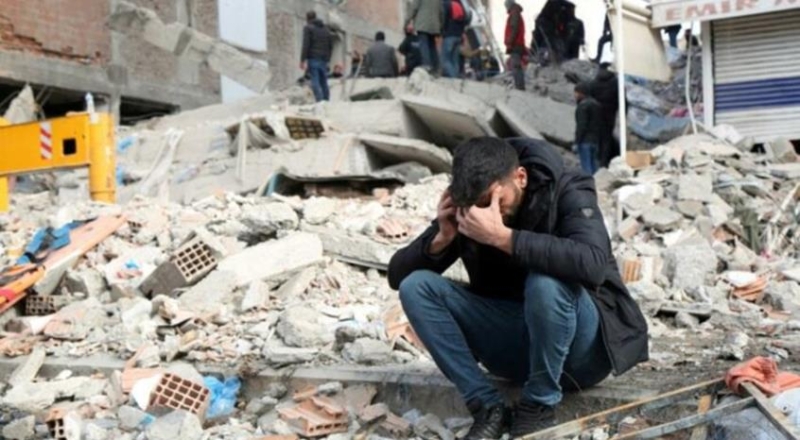 The "embassy" of Turkey knows how many earthquake victims took refuge in the occupied territories, said the gg of the local teachers' union (KTÖS), Burak Mavis, noting that the number of earthquake-affected students enrolled in schools in the occupied territories is 120.
Furthermore, the "mayor" of Kyrenia, Murat Sienkul said that about 6,000 people who have relatives in the earthquake-affected areas live in the occupied city and noted that temporary migration is inevitable.
Speaking at a "municipal council" meeting regarding the earthquake disaster in Turkey and the road map they will follow as a "municipality", Sienkul said it is vital that they are ready as a "Kyrenia municipality" as the temporary migration is inevitable. He informed that there are volunteer teachers in order to provide teaching to earthquake-affected children aged 4-18 years while efforts are continuing so that the children make good use of their time.
He also mentioned that a separate structure has been created to provide psychological assistance. to the families affected by the earthquake and there are centers ready to provide support in this matter.
The government of Turkey, he said, does not want to lose population from the areas affected by the earthquakes, as according to information that they have, Turkey does not see positively a permanent mass settlement in the occupied territories, and aid will be organized for the earthquake victims on the condition that they "do not leave their province".