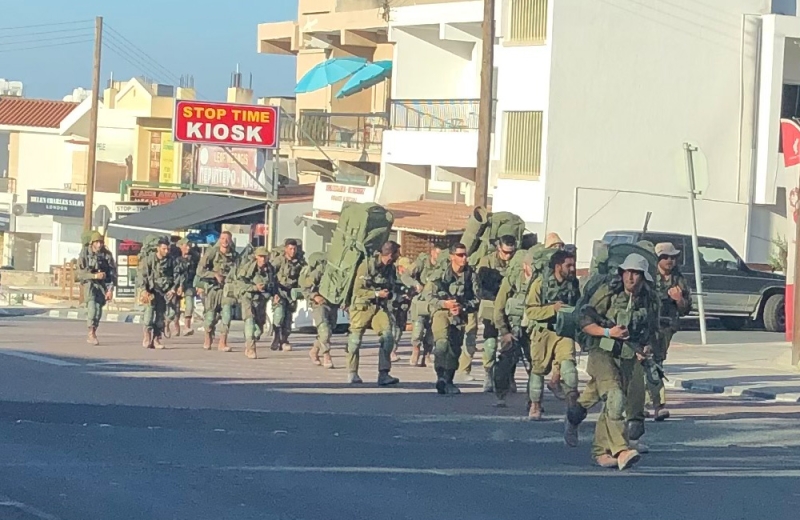 Condemns the joint military exercise Cyprus – Israel "foreign ministry" claiming that it increases tensions in the region.
As broadcast by the occupied, "Foreign Ministry" announcement for the exercise "Agapinor 2022" states that the military relations and exercises that Israel and other countries have concluded with the e/k side mean nothing more than the support of these activities of the e/k side./p>
"Such activities are factors that prevent the consolidation of the necessary stability and peace in the region. "We expect Israel and all other countries to stop supporting the provocative policies of the Greek Cypriot administration and to encourage the Greek Cypriot side to find a solution based on the sovereign equality of the two states," the Foreign Ministry said. The announcement also states that the military activities of the Republic of Cyprus against the pseudo-state, including the exercises, "require the uninterrupted defense of the rights and interests of the guarantor country and motherland of Turkey." And the pseudo-state.
The Turkish media that broadcast the above announcement note that the "Agapinor 2022" exercise was held between May 29 and June 2 and is the largest exercise between Cyprus and Israel until today.
Source: KYPE