POWERED BY:
10:49 Tuesday
May 24, 2022 INSIDER • GOAL • IN-CYPRUS • PROPERTY • CYPRUS-IS • CAREER LIKE • GOING OUT • XRYSES SYNTAGES • ACTIVE • PHILGROUP NEWS & nbsp; SOCIETY & nbsp; INSIDER & nbsp; OPINIONS & nbsp; GOING OUT & nbsp; CULTURE & nbsp; SPORTS & nbsp; AUTO & nbsp; GOOD LIFE & nbsp; USEFUL & nbsp; PRINTED EDITION & nbsp;
ΑΡΧΙΚΗΕΙΔΗΣΕΙΣΠΟΛΙΤΙΚΗΤΟΠΙΚΑΠΑΡΑΣΚΗΝΙΟMEDIAΕΛΛΑΔΑΚΟΣΜΟΣΕΠΙΣΤΗΜΗΠΕΡΙΒΑΛΛΟΝΤΕΧΝΟΛΟΓΙΑΣΥΝΕΝΤΕΥΞΕΙΣΧΡΥΣΕΣ ΕΤΑΙΡΕΙΕΣΚΟΙΝΩΝΙΑΕΙΔΗΣΕΙΣΚΥΠΡΟΣ ΤΟΥ ΧΘΕΣΑΝΑΓΝΩΣΤΗ ΕΧΕΙΣ ΛΟΓΟΕΠΙΣΤΟΛΕΣΣΥΝΕΝΤΕΥΞΕΙΣΔΗΜΟΦΙΛΗ ΣΤΟ INTERNETVIDEOSΑΦΙΕΡΩΜΑΤΑADVERTORIALINSIDERΕΠΙΧΕΙΡΗΣΕΙΣΚΥΠΡΟΣBRAND VOICECAPITALFORBESBLOOMBERG OPINIONΠΡΩΤΑΓΩΝΙΣΤΕΣΚΑΥΤΗ ΓΡΑΜΜΗΧΡΥΣΕΣ ΕΤΑΙΡΕΙΕΣΚΑΡΙΕΡΑΑΠΟΨΕΙΣΑΡΘΡΑ ΣΤΟΝ "Φ"ΠΑΡΕΜΒΑΣΕΙΣ ΣΤΟΝ "Φ"ΤΟ ΜΗΝΥΜΑ ΣΟΥ ΣΚΙΤΣΑΟ ΚΟΣΜΟΣ ΤΟΥ TWITTERGOING OUTTHINGS TO DOCINEMAΜΟΥΣΙΚΗΕΣΤΙΑΤΟΡΙΑBAR/CAFETV ΟΔΗΓΟΣΤΗΛΕΟΡΑΣΗΠΟΛΙΤΙΣΜΟΣΚΥΠΡΟΣΚΟΣΜΟΣΚΡΙΤΙΚΕΣΕΚΔΗΛΩΣΕΙΣΠΡΟΣΩΠΑΑΘΛΗΤΙΚΑΠΟΔΟΣΦΑΙΡΟΜΠΑΣΚΕΤΠΑΡΑΣΚΗΝΙΑΕΛΛΑΔΑΔΙΕΘΝΗΑΛΛΑ ΣΠΟΡΑΠΟΨΕΙΣΣΚΙΤΣΟVIDEOSAUTOΝΕΑΠΑΡΟΥΣΙΑΣΗΑΠΟΣΤΟΛΕΣΑΓΩΝΕΣΚΑΛΗ ΖΩΗΥΓΕΙΑΔΙΑΤΡΟΦΗΕΥ ΖΗΝΑΣΤΡΑΧΡΥΣΕΣ ΣΥΝΤΑΓΕΣΣΥΝΤΑΓΕΣ ΣΕΦΒΗΜΑ ΒΗΜΑΧΡΗΣΙΜΑΦΑΡΜΑΚΕΙΑΓΙΑΤΡΟΙΑΕΡΟΔΡΟΜΙΑΛΙΜΑΝΙΑΤΗΛΕΦΩΝΑΟΠΑΠΚΑΙΡΟΣΣΥΝΑΛΛΑΓΜΑΛΑΧΕΙΑAPPSΠΡΟΣΦΟΡΕΣΕΝΤΥΠΗ ΕΚΔΟΣΗ ΠΟΛΙΤΙΚΗΤΟΠΙΚΑΠΑΡΑΣΚΗΝΙΟMEDIAΕΛΛΑΔΑΚΟΣΜΟΣΕΠΙΣΤΗΜΗΠΕΡΙΒΑΛΛΟΝΤΕΧΝΟΛΟΓΙΑΣΥΝΕΝΤΕΥΞΕΙΣΧΡΥΣΕΣ ΕΤΑΙΡΕΙΕΣ ΕΙΔΗΣΕΙΣΚΥΠΡΟΣ ΤΟΥ ΧΘΕΣΑΝΑΓΝΩΣΤΗ ΕΧΕΙΣ ΛΟΓΟΕΠΙΣΤΟΛΕΣΣΥΝΕΝΤΕΥΞΕΙΣΔΗΜΟΦΙΛΗ ΣΤΟ INTERN ETVIDEOSΑΦΙΕΡΩΜΑΤΑADVERTORIAL ΕΠΙΧΕΙΡΗΣΕΙΣΚΥΠΡΟΣBRAND VOICECAPITALFORBESBLOOMBERG OPINIONΠΡΩΤΑΓΩΝΙΣΤΕΣΚΑΥΤΗ ΓΡΑΜΜΗΧΡΥΣΕΣ ΕΤΑΙΡΕΙΕΣΚΑΡΙΕΡΑ ΑΡΘΡΑ ΣΤΟΝ "Φ"ΠΑΡΕΜΒΑΣΕΙΣ ΣΤΟΝ "Φ"ΤΟ ΜΗΝΥΜΑ ΣΟΥ ΣΚΙΤΣΑΟ ΚΟΣΜΟΣ ΤΟΥ TWITTER THINGS TO DOCINEMAΜΟΥΣΙΚΗΕΣΤΙΑΤΟΡΙΑBAR/CAFETV ΟΔΗΓΟΣΤΗΛΕΟΡΑΣΗ ΚΥΠΡΟΣΚΟΣΜΟΣΚΡΙΤΙΚΕΣΕΚΔΗΛΩΣΕΙΣΠΡΟΣΩΠΑ ΠΟΔΟΣΦΑΙΡΟΜΠΑΣΚΕΤΠΑΡΑΣΚΗΝΙΑΕΛΛΑΔΑΔΙΕΘΝΗΑΛΛΑ ΣΠΟΡΑΠΟΨΕΙΣΣΚΙΤΣΟVIDEOS ΝΕΑΠΑΡΟΥΣΙΑΣΗΑΠΟΣΤΟΛΕΣΑΓΩΝΕΣ ΥΓΕΙΑΔΙΑΤΡΟΦΗΕΥ ΖΗΝΑΣΤΡΑΧΡΥΣΕΣ ΣΥΝΤΑΓΕΣΣΥΝΤΑΓΕΣ ΣΕΦΒΗΜΑ ΒΗΜΑ ΦΑΡΜΑΚΕΙΑΓΙΑΤΡΟΙΑΕΡΟΔΡΟΜΙΑΛΙΜΑΝΙΑΤΗΛΕΦΩΝΑΟΠΑΠΚΑΙΡΟΣΣΥΝΑΛΛΑΓΜΑΛΑΧΕΙΑAPPSΠΡΟΣΦΟΡΕΣ ΕΠΙΧΕΙΡΗΣΕΙΣ ΚΥΠΡΟΣ BRAND VOICE CAPITAL FORBES BLOOMBERG OPINION ΠΡΩΤΑΓΩΝΙΣΤΕΣ ΚΑΥΤΗ ΓΡΑΜΜΗ GOLDEN CAREER COMPANIES
EXCLUSIVE COOPERATION
TOGETHER WITH
Powered by
Next Previous Four-day work begins in Cyprus HOME • INSIDER • CYPRUS • The four-day work begins in Cyprus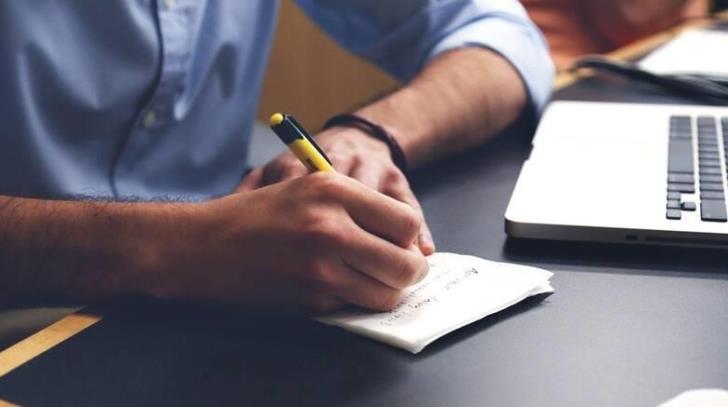 & nbsp & nbspΑδάμος Αδάμου & nbsp; & nbsp;
Visible in our country are now the various experiments in the labor market, which accelerated due to the pandemic, in order to address the global staff shortage and the global wave of flight and resignations, with PwC Cyprus being one of the first companies in our country who announced the introduction of a four-day work, at least in a pilot phase, for the summer season.
A relevant news was published yesterday by the stockwatch and a representative of PwC confirmed speaking to "F" that the 4-day weekly work in the company will be valid for the two summer months of July and August 2022, in the company. The news coincided with the start of the World Economic Forum, which is being held these days in Davos, on the agenda of which are discussions about the labor market, with reports that the five-day weekly work is now… old-fashioned!
Our country & nbsp; however, is not old-fashioned, as shown by the decision of PwC, but also the decisions of many companies that now work where possible with telework. "At PwC we have implemented a people-centered strategy, according to which more than 1,000 of our people are at the center of our actions, creating value and contributing to a better working environment," he told "F" yesterday, regarding the company's decision. for a four-day weekly work, Anna Loizou, Partner & amp; Head of Human Resources of the company. & nbsp; "Each of our colleagues is unique. It can be at the same time an employee, a parent, a friend, an artist or anything else he wants and that is why we invest in our people, in order to enhance not only their work performance but also their well-being ", added Ms. Loizou, stating that in the most "We apply pioneering practices, such as the four-day working week during the summer months, July and August, reducing the number of weekly working hours to 36, from 37 previously". Thus, he explained, "our people get the opportunity to extend the weekend by one day and can enjoy more free personal time." She assessed that this innovation, as she characterized it, "further strengthens the flexible and hybrid work model that we apply as an organization, so that each of us can choose, according to our own needs, where, how and when to work. in order to achieve the balance of a healthy personal and professional life ".
Old-fashioned model is considered in Davos for five days
As mentioned, the energy of PwC Cyprus comes at a time when the world community, in the context of the Davos conference, is discussing a more modern working model, adapted to the new realities brought with it by the pandemic, which takes into account the needs of employees, but without a reduction in efficiency, according to yesterday's telegrams. The issue is being discussed at a meeting of the World Economic Forum (WFO) in the Swiss resort of Davos, which began on Sunday and ends next Thursday. According to the POF website, the traditional work week from 9 in the morning until 5 in the afternoon and the five-day work week, now look like old-fashioned models. The text, signed by Jonas Prising, President and CEO of ManpowerGroup, and discussed at POF, states that employees rightly demand more flexibility, a better work-life balance and more choices when, where and how to decide. they do their job better. "All signs point to an evolving job definition and the need for companies to listen, learn and adapt to what employees want. "Four days a week is the latest positive change in this area," he added.
According to KYPE, four days a week is a hot topic that has led governments and companies to test models. Among these countries is Belgium, where the five-day week is tested in four days without loss of salary, while there is talk of a "great success" on the part of Iceland, which experienced a shorter working week with "dramatically increased" employee well-being. Also, Microsoft Japan, as reported by KYPE, recorded a 40% increase in productivity gains and an increase in employee satisfaction from the four-day weekly work test. The text released in Davos emphasizes that there are workers who due to the nature of their work can not work remotely and notes that this inequality must be removed, so that at least there is flexibility for all.
< b> The position of the trade unions & nbsp;
It is worth noting, however, that when the unions in Cyprus were asked about this last year by the KYPE for the possibility of four-day work, they stated that at the time such a need and that the priority, then, of the trade union movement were other issues. They had mentioned the institutionalization of telework and other issues that are still being discussed in the Labor Advisory Board, such as the introduction of a minimum wage, etc. Moreover, the secretary general SEC Andreas Matsas, on the occasion of the pilot program implemented by Iceland for a four-day work, had assessed that the issue is not simple and that all its extensions should be considered, since such a development may create negative extensions in the pension. Also affecting the Social Security Fund.