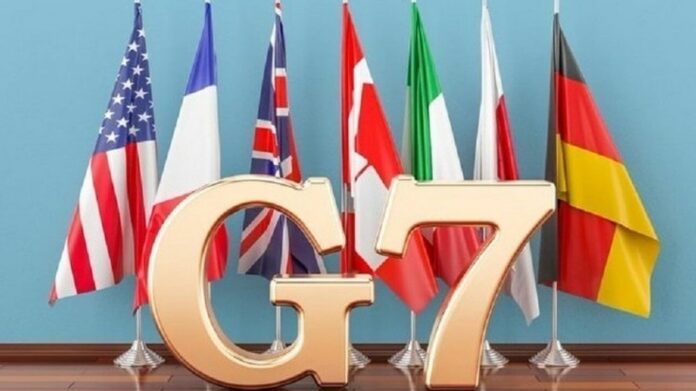 The rich most industrialized countries of the G7 owe the world's poorest countries about 13 trillion. dollars in development aid and support in the fight against climate change, estimates the non-governmental organization Oxfam.
And instead of meeting their obligations, the Group of Seven nations and their banks are demanding interest-free repayments of $232 million a day, emphasizes the NGO in a statement released today, ahead of theG7 summit, from Friday to Sunday, in Hiroshima, Japan.
"The rich G7 nations like to project themselves as saviours, but what they do is double standards — they follow one set of rules and their former colonies are forced to follow another," said Oxfam's interim executive director, Amitabh Behar.
"It is the rich world that owes the global South. The help he promised decades ago, but never gave. The huge costs due to climate change, caused by the mindless burning of fossil fuels it does. The enormous wealth it acquired by building it on colonialism and slavery".
Oxfam reminded that the meeting is being held at a time when workers' wages are being cut, food prices are skyrocketing and world hunger is spreading. .
For the first time in 25 years, extreme wealth and extreme poverty are increasing at the same time, he stressed.
G7 countries failed to their commitmentgive 100 billion dollars a year to help poorer countries deal with the consequences of climate change, complains the NGO which calculates that the emissions of gases such as carbon dioxide they make have caused damages of 8.7 trillion. dollars to middle- and low-income countries.
In 1970, rich countries had pledged to provide 0.7% of their GDP annually as development aid. But they did not give 4.49 trillion. dollars, more than half of what they promised.
"That money could make a difference," according to Mr. Behar.
It would cover the costs of for children to go to school, for hospitals to be built, for life-saving medicines to be available, for drinking water to be accessed, for better infrastructure to be built, for agriculture and food security to be improved, and so on, he enumerated.
"The G7 must pay its debts," added Mr Behar. "This is neither goodwill nor charity — it is her moral obligation."
source: CNN Greece