The tension was noted at halftime of the match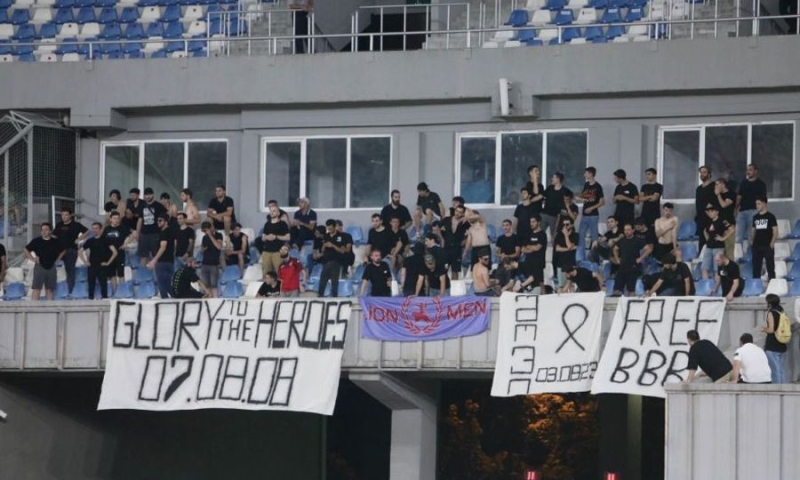 There was tension at halftime of yesterday's match between APOEL and Dila Gori. Supporters of the home team attempted to attack the few APOEL fans, with the stadium's security officers intervening and preventing the worst.
We recall that Dila Gori's fans had put up a support banner in favor of her Bad Boys Blue Dinamo Zagreb, while the APOELists had put up a banner with the message "Only losers use knives".
Watch the video circulating on social media:
@iraklideka94 #dila #apoel #gori #dinamoarena #fanfight #uefaconferenceleague ♬ Calm Down – Rema < /blockquote>