Europe's steam engine needs 400,000 new immigrants every year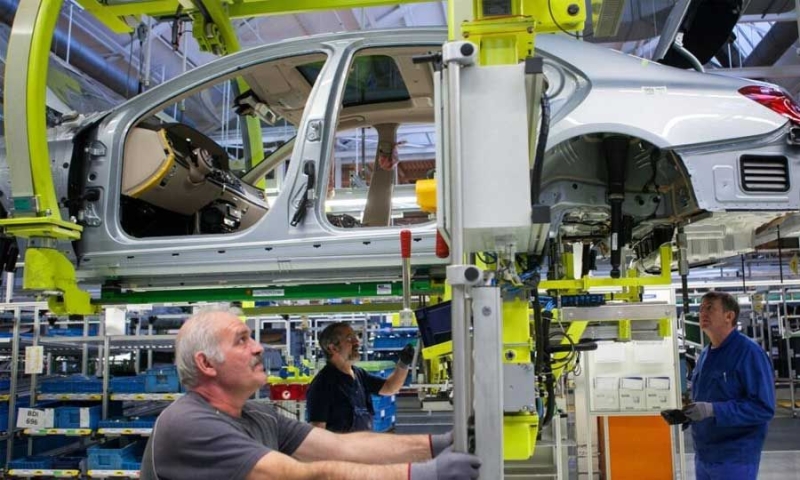 One group Germany could turn to is pensioners. Less than 9% of Germans over the age of 65 work, compared to 20% in the US. [A.P.]
At Germany's Schuko factory, a family business that makes air filters, workers recently witnessed an unusual sight on the production line. The 46-year-old owner, Andre Schulte-Suedhoff, picked up tools and started screwing with them as the company struggles to meet its delivery schedule. The factory has 200 staff but estimates it would need another 15. And like thousands of businesses across Germany, it is lagging behind because it can't find workers. "We could sell a lot more. What's missing is the workforce," Schulte-Suedhoff tells Bloomberg.
According to a model prepared by a German state research institute, Germany's labor force, which reaches 47 million people, will very soon stop growing. It might have already stopped. And this moment will mark the culmination of an economic supercycle that has transformed a war-torn country into an industrial superpower and one of the world's richest nations. According to Bloomberg, the era where one generation after another saw their standard of living improve is coming to an end. "Those days are over. The foundations of further welfare growth are collapsing," the development bank KfW warned this year.
Over the next decade the labor force will shrink by 3 million people.
If there is no major change, Germany's workforce will shrink dramatically in the coming years, undermining economic growth, intensifying inflationary pressures and posing serious challenges to industrial companies like Schuko, which form the backbone of Europe's largest economy. Over the next decade the labor supply will shrink by 3 million people, or 7%, unless retiring Germans are replaced by a significant influx of immigrants.
Just to stay at current levels, Germany needs 400,000 new immigrants per year. With the post-war generation of baby boomers retiring, the German economy now depends on productivity growth to keep growing. Thus, growth is not expected to exceed 1% for decades.
One solution is to get more Germans into the workforce. But this "reservoir" is limited, as the participation of women in the labor market has increased by 10 percentage points in the last 30 years and now surpasses the levels of other major European countries, while aligning with the data of the USA.
One group Germany could turn to is pensioners. Less than 9% of Germans over the age of 65 work, while the corresponding percentage is close to 20% in the US and 25% in Japan. With the retirement age gradually rising to 67 by 2030, the proportion of working pensioners is expected to rise, but at a slow pace.
Germany's future growth could therefore rely on its productivity growth of each employee. However, this size has stagnated in recent years, having grown by just 2% since 2015, compared to 8% in the US. One reason behind the low productivity is that Germany has lagged behind in the digital transformation.