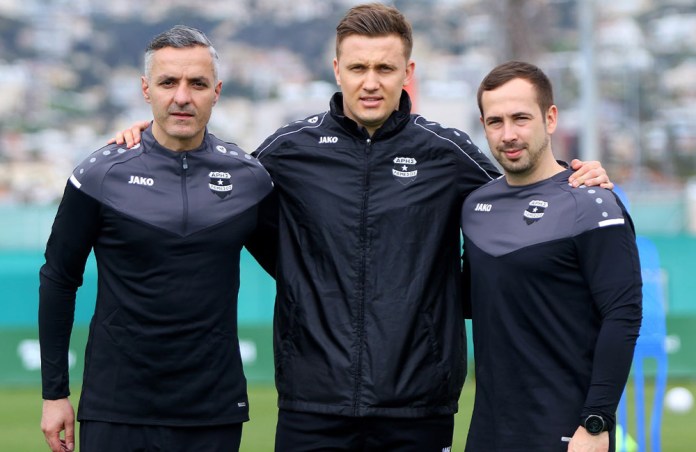 The members of the technical staff who will be next to the new coach of the team, Alexei Spilevski, announced Aris. These are the Germans Tommy Giningen and Umer Erbai, who will have the role of assistant coach and football analyst respectively.
The announcement:
"ARIS added two new members to its coaching team. These are the collaborators chosen by our coach Alexei Spilewski to support him in the team's coaching staff.
We welcome the two coaches to our team and wish them every success ".
Like this:
Like Loading …