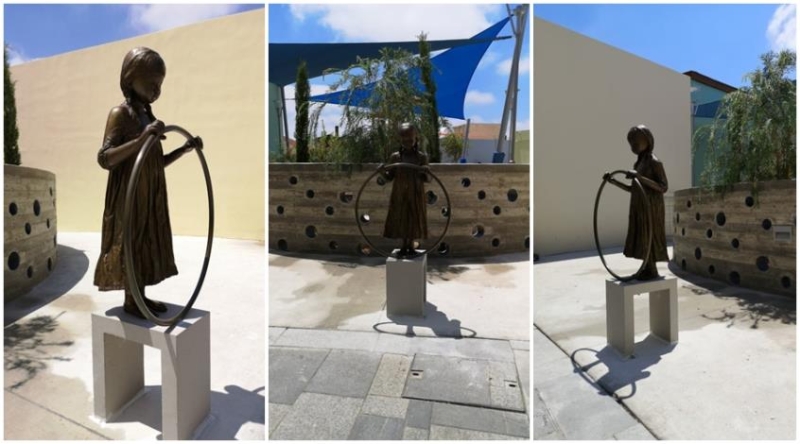 Unknown persons took away the bronze statue "The girl with the hula hoop" by the artist Giotas Ioannidou, which had been placed in the Hani tou Ibrahim location, in Paphos. The sculpture weighs 70 kg and is worth 10,000 euros.
According to the Police, it was reported to the TAE Paphos by the Municipality of Paphos that an employee of the Municipality visited on Saturday the location of Hani tou Ibrahim after informing shopkeepers in the area and found that the bronze sculpture that was there had been stolen.< /p>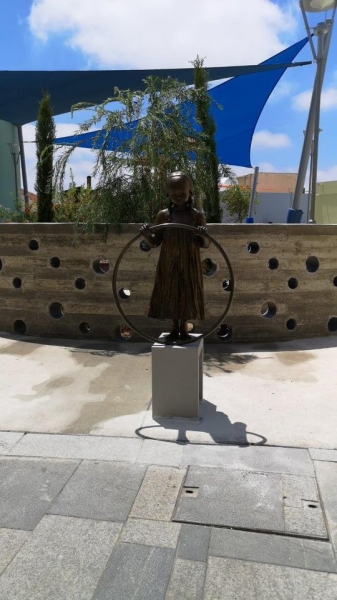 Members of the TAE Paphos went to the scene and collected evidence in order to identify the perpetrators. The Police also started examinations of the closed surveillance circuits that have various properties in the area and that may have recorded the movements of the perpetrators.
The visual artist Iota Ioannidou in her statements to the KYPE expressed her disappointment over the incident. It is really a great pity, he said, adding that he cannot fathom the thinking of some who destroyed a work of art that graced Paphos.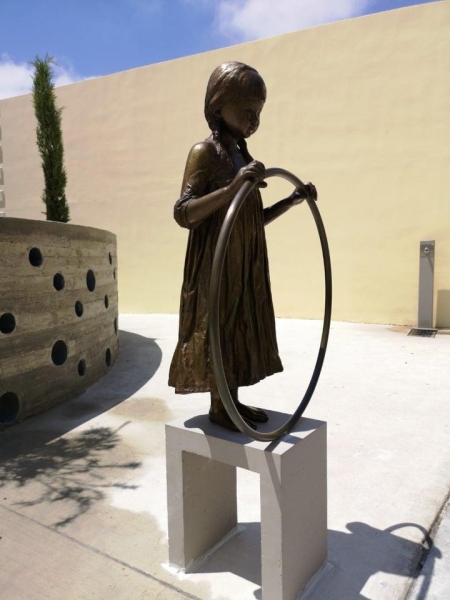 Furthermore, in a statement, the Mayor of Paphos, Phaidonas Phaidonos, said that it is "a shame that we work to give something beautiful to our society and some people destroy it". He added, however, that the bronze sculpture will be recreated very soon. He already said, "certain citizen bears all the expenses to build the bronze statue again," he concluded.