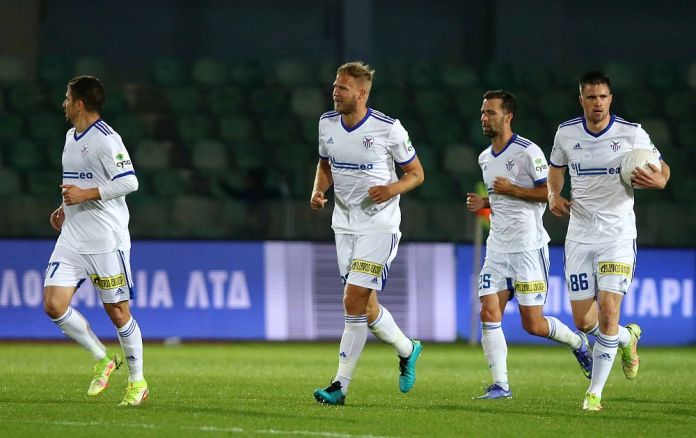 Anorthosis lost a huge opportunity to enter the playoffs from -5, as Warda's missed penalty at 97 & # 8242; did not allow her to reduce her difference from the champion Apollo to a degree that would significantly increase her hopes for the title.
Timur Ketspaya's team made a great effort in Tsirio and although they found themselves losing 2-0 in the tenth minute, after half an hour they gained momentum, were better than the Limassol team, reached the equalizer and were the team that searched for the third goal with more demands. which & # 8230; "Touched" on the exhale.
Even so, the fact that he returned from the 2-0 of the quarter, with which many teams would collapse, shows what is the "Lady" made of? And at the same time, he expanded an incredible series that "runs" the blue and whites, which demonstrates the & # 8230; their refusal to be defeated!
We are not talking about the undefeated series of 14 games (11 championships, two cups, one Europe), but that he managed not to lose in the last seven games in which he was behind in the score! Something that clearly kept her "alive" until now as otherwise she would have been out of the title fight, most likely even out of six.
The beginning was made with Partizan in Belgrade (1-1), followed by the first match against Paphos for the 16 of the cup (3-1) and followed the "stuck" derbies with AEK and Omonia (both 1-1). Then came the upheavals against Aris and Olympiakos (both 3-1) and now the derby with Apollon (2-2).
That the Anorthosis maintained an unbeaten streak of 14 games in a period in which they found themselves behind the score in seven matches, it is extremely impressive and as much as the team of Timur Ketspaia & # 8230; refuses to lose, the more likely she is to achieve her goals.