Eurobank Analysis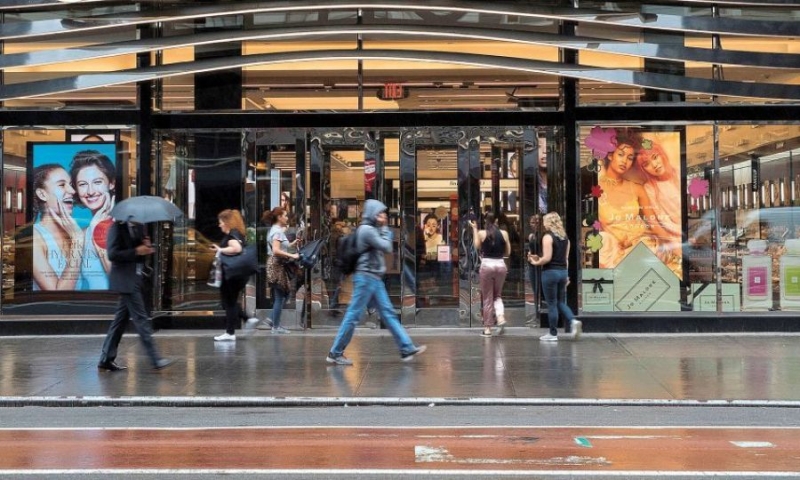 According to S&P Global's composite PMI of private sector activity, the pace of global economic growth continued to slow at the start of the fourth quarter, after registering stronger-than-expected GDP growth in the first half of the year, as the impact of the major central banks' synchronized aggressive monetary policy becomes increasingly felt. In particular, this index fell in October, for the fifth month in a row, by -0.5 points out of 50, i.e. it was exactly at the critical level of zero change that delimits growth and contraction prospects. However, despite the continued decline in the PMI composite index over the past five months, investors believe that the global economy is on a soft landing, optimistic that the continued strong rate of wage growth in most of the world's major economies and the projected further gradual retreat of inflationary pressures will prevent the risk of a hard landing.
This assessment has found further support in recent days in a series of published data from the US (e.g. . retail sales, industrial production for the month of October), which suggest that after recording a particularly strong 4.9% annualized growth rate in the third quarter of the year, the world's largest economy is slowing, but at a gentle pace.
At the same time, inflationary pressures continue to ease, with the core consumer price index and the core index falling again in October – down -0.5 to 3.7% and -0.1 to a two-year low of 4% annually, respectively. These developments, combined with the new drop in oil prices, particularly favored US and Eurozone government bonds, as investors now estimate that central banks will likely enter a cycle of interest rate cuts earlier than what was originally expected. Specifically, the futures market prices 50 m.v. overall reduction by the US Federal Reserve (Fed) until July and about 100 bp. by the end of the year, with a probability of 80% the first decrease of 25 m.p. to be announced at the monetary policy meeting in May. About 100 m.v. the futures market also expects a total reduction by the end of 2024 from the ECB, with the first reduction of 25 bp. to possibly be decided a month earlier, in April (probability 80%).
*Eurobank Research