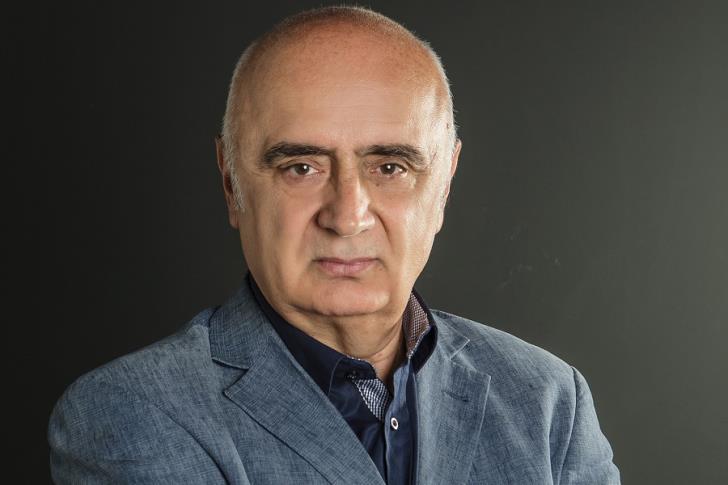 & nbsp & nbspXenia Turki & nbsp; & nbsp;
How does the rest of the world see a country? How does it form the image, the impressions it has on it and what does this mean for the country itself? The national image is the set of impressions, views, perceptions, stereotypes and prejudices that an individual or a set of individuals have about a particular country, which is shaped by experiential experiences, information, attitudes and practices, with the help of emotional, logical and psychological factors. In other words, it is a mental edifice that is installed in the mind, heart and soul of people, locals and foreigners. important "asset", says Professor Andreas Milios , who holds a PhD in Political Science from the University of Frankfurt and is a Marketing Economist. The Greek professor has written, among other things, the book "National image and economic development" (Kledarithmos Publications), in which he explains that in order for a country to be able to develop and evolve, it must be treated, as a brand would be treated, that is as a concept completely recognizable and distinct. In short, she will have to "sell" herself well in terms of communication, in order to focus her attention on her. & Nbsp;
This, Andreas Milios explains, is of particular importance, as it allows a country to create better conditions for development. Good economic growth means that not only do citizens improve their standard of living, but also that a state increases its power. That is why national image and economic development are two concepts that must be taken seriously when formulating a government's national strategy. "The process of creating an attractive and distinctive national image is a demanding, time-consuming and costly process, which requires field research and strategic planning by a competent public body or by specialized external marketing consultants," he pointed out.
This is not an easy process. However, small countries, such as Greece and Cyprus, can undoubtedly take advantage of the opportunities that will be provided by strengthening and utilizing their national image and reap benefits. But they need to reduce it to a strategic process, as other countries have done, such as Dubai and Singapore, and keep in mind that without a strong economy they can not have a strong national identity, which of course translates into international political power. .
-Let's start this interview with the title of your book. How does the national image relate to economic growth?
-The global order of globalization has made economic growth a unique challenge, with the result that countries compete with each other in order to increase the value of their national image and reputation, with the ultimate goal of gaining a dominant comparative advantage in investment, of tourism, the attraction of remarkable human resources, permanent residents, etc. This has resulted in the image of countries as an irresistible, intangible, capital-raising public good that increases their value and as a strategic tool of leverage and a multiplier of their economic and international power.
-What do you mean when you say national image? How is it built, what are its structural elements and how long does it take to create it?
-National image is the set of impressions, views, perceptions, stereotypes and prejudices that an individual or a set of individuals have about a particular country, which is shaped by experiential experiences, information, attitudes and practices, with the help of emotional, logical and psychological factors. That is, it is a mental edifice that is installed in the mind, heart and soul of people, locals and foreigners. Structural elements of the national image are basically the structural elements of the national identity, ie the traditional and cultural values, the language, the religion, the anthropophysical and psychographic characteristics and the collective behaviors of the inhabitants. The process of creating an attractive and distinctive national image is a demanding, time-consuming and costly process, which requires field research and strategic planning by a competent public body or specialized external marketing consultants. & Nbsp;
– What is the difference between a national identity and a national image?
-National identity is the institutional, intangible edifice, which is composed of the particularly collective national, cultural, anthropo-physical characteristics and behaviors of a homogeneous social whole, which differentiate it from other social groups and make it recognizable. It is experienced as a feeling and as a consciousness and is sculpted by the diachronic relationship that a specific social whole has with the social, cultural and economic environment. The national image, as a set of impressions, perceptions, beliefs and stereotypes, as we have said, presupposes the existence of an attractive, coherent and solid national identity. The ideological edifice of national identity is the originator of the national image, which is why the quality of the latter is inextricably linked to the quality of the former. In other words, the national identity is the personality, the essence and the soul of a national whole, while the national image is the reflected image of the national identity in the eyes of the recipients, the feeling and the aura emitted by the latter.
< p> -Can a country change its national image? And if so how?
-Yes maybe. But this does not mean that it is an easy task. This cannot be done with an advertising campaign for example. On the contrary, due to the interdependence with the national identity, structural interventions in the bearing body of the national identity, researches and long-term strategic planning are required. A typical example is Singapore, which, over the last thirty years, has created an extremely attractive national image, attracting highly qualified scientific staff. In a very short time, Singapore was established as the "minded capital of Southeast Asia", as the relevant slogan used.
– In your book you refer to the term "nation branding". What does this mean, what are the benefits for a country that adopts it and how can small countries like Cyprus and Greece evaluate it?
-The brand is a distinct and recognizable from the competition product or service that incorporates a distinct personality and symbolic values. Branding is the process by which a brand is created, promoted and made perceived and attractive to the consumer public. Nation branding is the process by which the image of a country is created, modified, evaluated and communicated to international audiences, with the aim of enhancing its reputation and prestige. Small countries, such as Greece and Cyprus, can undoubtedly take advantage of it and reap the benefits. But they will have to reduce it to a strategic process, as Dubai, Singapore, South Korea, etc. did. & Nbsp;
THE NATIONAL AMBASSADORS ARE BETTER
-Can a country with a weak, unstable economy and without great growth have international political power?
Absolutely not . The mild and hard international political power of a country is inextricably linked to democratic governance, respect for human rights, a stable economic framework that ensures growth and investment prospects, its geographical location, its industrial and technological infrastructure, its quality of life, and so on. .ά.
-Who do you think are the best "ambassadors" of a country to create a positive national image? People with an impact mainly on social networks such as influencers, Youtubers who are also better known to the younger generations or people of the spirit, but who are relatively unknown?
-The best ambassadors are the so-called National Ambassadors. These are highly successful personalities in their profession, who have high prestige and enjoy international general appreciation and acceptance. Political leaders, Nobel Prize-winning scientists and writers, renowned artists with international careers and distinguished athletes are at the forefront. However, the role played by the form and quality of the regime, tourism, cultural stock, branded products produced in the country, quality of life, etc. can not be underestimated.
Images of Cyprus and & nbsp; Greece hit by & nbsp; credit crunch
-During the last financial crisis we saw many times countries, such as Greece or Cyprus, being downgraded by international credit rating agencies. The consequences of these downgrades were clear to their economies, as lending became much more expensive. But what were the consequences for their national identity and national image?
-The national images of Greece and Cyprus were significantly affected by the financial crisis. The impact was not only on the downgrades of international credit institutions and interest rates, but also on the crises of all foreign media, as well as social networks. As you will remember, derogatory descriptions of Greece and the Greeks have been a daily occurrence in the foreign print and electronic press for several years. Then, expensive borrowing, apnea of ​​foreign investments and disparaging treatment of Greeks traveling or living abroad were just a few of the main consequences of the crisis.
The establishment of a National Image Management Academy is required b >
-How can a country take advantage of its image and sell itself well in communication, in a nutshell become an important brand?
-First of all, in order to create an attractive national image, a country must have a strong and coherent national identity. The break-up of the Soviet Union and Yugoslavia, the situation in Iraq, Libya and Syria are largely due to this lack. The interventions of the powerful of the planet find, as a rule, suitable ground in countries with incoherent national identity. It should then have a public body, solely responsible for managing the national image, creating, monitoring, evaluating and correcting it. This organization will conduct research at home and abroad to identify the strengths and weaknesses of the country, in order to select the comparative and competitive advantages that should be emphasized and highlighted, through a periodically updated strategic plan. Finally, it should produce high quality branded, internationally marketable products, offer a high level of tourism services, have highly qualified human resources, utilize its cultural stock and have technological and transport infrastructure. & Nbsp;
< p> In your book you suggest for Greece, at least, the establishment of an Academy responsible for the management of the national image. Who can make up such an academy? What role will he be called to play?
I propose the establishment of a National Image Management Academy, which will continuously detect international trends and developments, evaluate and redefine the national image and coordinate all actors involved in the country's extroversion. The fragmentation of responsibilities between different public bodies has only negative effects. The added value that will be created by such an Organization will be huge in all areas. I do not bring glaucus to Athens! All developed countries have such Organizations. To evaluate the usefulness of this Organization, it is enough to think that in Greece the Prime Minister meets personally with foreign investors, while he intervened to seek a sponsor to replace the Acropolis elevator, whose operation has been problematic for years! It is understood, finally, that such an Organization should be staffed with experts who have knowledge and valuable experience in marketing and communication.
-Which methods are used to measure the value of the image of countries? How objective are the lists that we see being compiled every year?
-The value of a country is composed of the tangible and intangible advantages and disadvantages received by the recipients that distinguish it from the others. Social prestige, international reputation, reliability, degree of competitiveness, internationally produced marketable products, cultural assumptions, infrastructure, natural environment, characteristics of the inhabitants, etc. are the elements that increase the value of a country. The value of countries is measured by the so-called Anholt hexagon, which is composed of six main axes: the value system, quality of life, economic and business environment, cultural stock and traditions, tourism and domestic products internationally traded products (made in). With regard to the tables being drawn up, I consider them to be objective and credible. Not only because they are run by large international consulting firms that would not risk their reputation by publishing subjective information, but also because the results of these firms' charts do not differ significantly from each other.
Which countries could act as an example to emulate at the national branding level? Could you name some good practices?
-Sweden, Japan, Switzerland, Germany, Canada and South Korea are typical examples of countries implementing a successful nation branding strategy. That's why I think they are permanently in the top ten of the measurement tables of the attractiveness of their image. Opposite are Iran, Pakistan, Saudi Arabia, Russia and Venezuela.