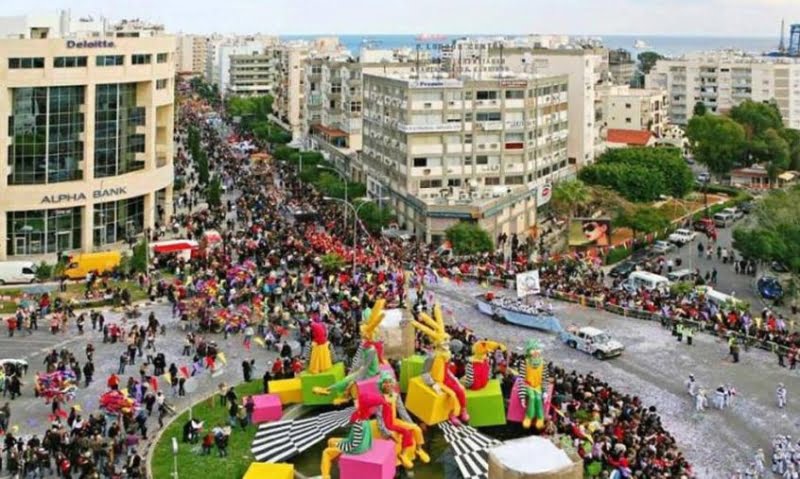 The great carnival parade of Limassol returns after its two years pandemic and the Municipality of Limassol will start accepting entries from next Tuesday, November 8.
An announcement from the Municipality of Limassol states that, on Tuesday, November 8th, those who participated in the 2020 parade and complied with all the regulations are entitled to participate, while from Wednesday, November 9th, those who participated in 2020 parade and violated regulations, as well as new participants."
The application for participation and information on the terms and regulations will be made between the hours of 8.00 a.m. and 2.00 p.m., at the offices of the Cultural Services of the Municipality of Limassol, at 253 Agios Andreou Street (tel. 25745919), for those who wish to participate with a chariot or a group of pedestrians , while it is noted that no participation declarations will be accepted by telephone or e-mail.
The last day for participation declaration is set for Friday, December 2 (until 13.00).
It is reminded that the Carnival events of the Municipality of Limassol will begin on Thursday February 16, 2023 and will culminate with the great carnival parade, on Makariou Avenue 3, on Sunday, February 26, 2023.
At the same time, the Municipality of Limassol requests offers for musical, children's and other types of events that will take place as part of the events of the Limassol Carnival, from 16 to 26 February 2023.
In its announcement, the Municipality states that the bids must include proposals for an artistic program of a concert – multi-spectacle – the theme of which is consistent with the Carnivals.
Bidders can be production agencies, organized cultural ensembles and individual artists, it added.
Interested contributors must have experience in organizing events (CV to be submitted) and have settled all their tax obligations from any Government Services.
Priority will be given to productions of a high artistic level, while the proposals should include only the artistic part of the performance/event, as the technical infrastructure (lights, sound) will be provided by the Municipality of Limassol.
Offers must be submitted and delivered to the offices of the Cultural Department or to our email address [email protected] until Friday, December 2, 2022 at 12:00 noon.
The Municipality of Limassol notes that it is not obliged to accept the lowest or any offer.
Those interested can ask for clarifications and information from the cultural officer of the Municipality Skevi Antoniadou, at tel: 25 745919.