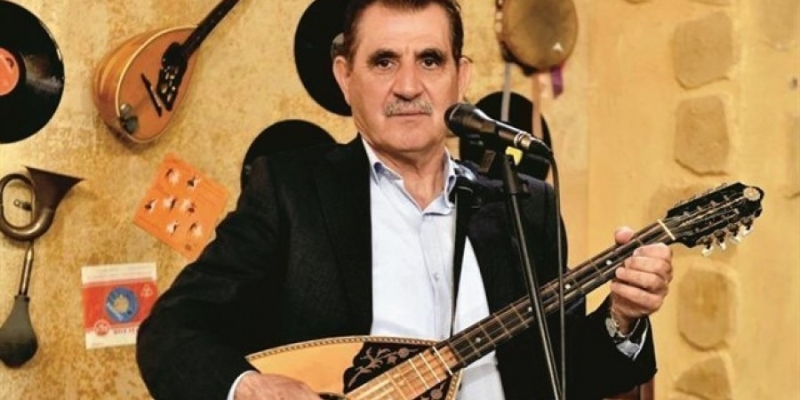 Kyriakou Pelagia had to reach almost 60 years of age to begin her transformation from a simple "peasant" to the "craftswoman" of the Cypriot traditional song.

The man who discovered her, helped her rise to fame, and gave her the nickname "mastermind", was hosted in the SIGMA studio. The renowned performer and scholar of the Cypriot musical tradition, Mr. Michalis Hatzimikhail.
He initially stated, "In addition to her amazing voice, she is also a great folk poet, but she also managed to chat like few others. She was a true "master" in everything."
Although many years have passed, Mr. Michalis Hatzimichael remembers the first day of their collaboration saying: "On the first day I went to the field where he cut olives. to take her to the studio, I took her home and waited for her to get ready to go to the studio.
In fact, Kyriakou then told him "I left my pervolias, I left my olives and you brought me microphones to change my jobs". Fortunately she changed them and wrote her name in golden letters in the history of Cypriot song, added Mr. Michalis.
Their collaboration lasted exactly 17 years with exclusive right to collaborate. Mr. Michalis Hatzimichael described Kyriakou as honest and disarming, a straightforward and spontaneous type, with morals and ethics based on the principles and values ​​of this place and if you were not a member of the principles, he would hardly trust you.
< p> Finally, Mr. Michalis has prepared the eulogy that he will tell her tomorrow at her funeral. They will accompany her with Cypriot songs at her last residence.
See the excerpt: