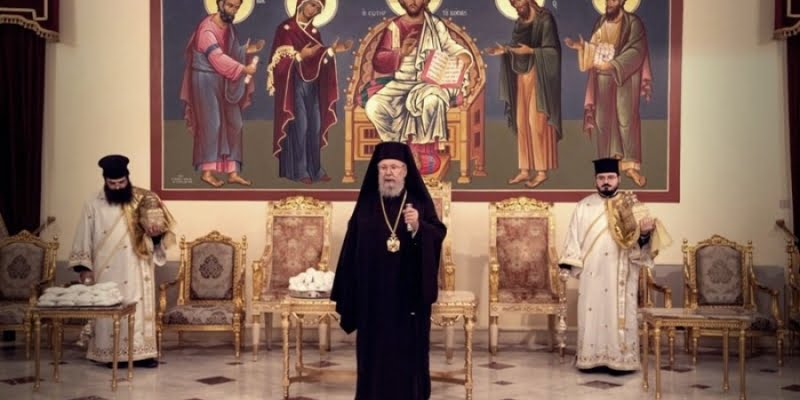 At Mesimeri and Kati, the Chief of the National Guard, Dimokritos Zervakis, was hosted, who is the last to visit Archbishop Chrysostomos B' as long as he was alive.
Initially he mentioned that he visited the Archbishop yesterday at noon. "I visited him after the divine service at the Holy Church of the Apostle Barnabas. It was a special and emotional moment for me. I felt very honored.
He noted that he was fully aware of his surroundings and at one point he smiled. "I had a very good relationship with His Beatitude since 2014. He respected and loved the armed forces of the Republic. "I have been visiting him quite often lately. He faced the disease with strength of soul and with deep faith. In all of our discussions, he held the National Guard in high regard.
Finally, he mentioned that he mentioned that lately he was remembering the days when he was young and referring to stories of his family.
< iframe allow="accelerometer; autoplay; clipboard-write; encrypted-media; gyroscope; picture-in-picture" allowfullscreen="" frameborder="0" height="384" src="https://www.youtube-nocookie .com/embed/bdeiDspzsUM" title="The Chief of the National Guard for the Archbishop" width="698">