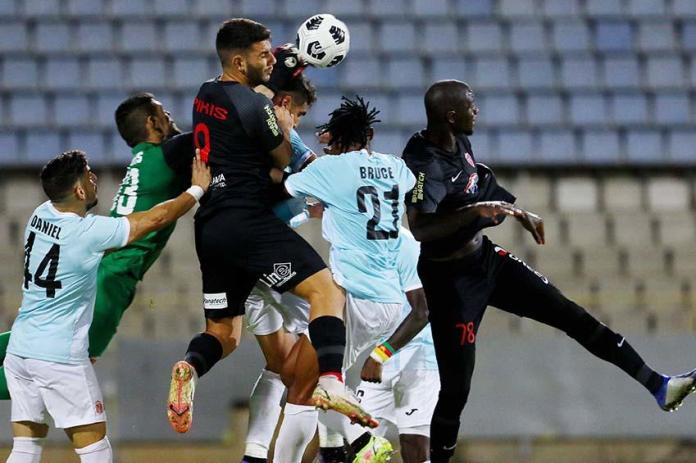 Before the start of this year's marathon in the B Division, they were the two big favorites for the ascent. And because of the quality, since they had acquired footballers with performances, but also because of… name. The Union welcomes Nea Salamina tomorrow in the 17th game in the big top derby, as the two teams live together in 1st place with 32 points, even if the Crimson have two games less and retain an advantage to lift the trophy. With them on the first step of the table is Akritas Chlorakas who surprises with his course.
There is no favorite in the specific match that will take place in "Tassos Markou". Both the Paralimni team and the Varos team are in a good competitive phase (four wins in five games) and a great match is expected to take place, with the guests "burning" a little more for the victory.
From there on, Akritas, who seems capable of doing… damage and winning one of the four tickets leading to the A Division, plays away with ASIL. It may seem like an easy task, but it does have pitfalls. From there on, Alki Oroklini has no choice in its headquarters against the promoted Onisilos and only compromises with the victory, while Onisilos "threatens" Hermes who is looking for a doctor after two consecutive defeats in the championship and cup.
They compromised in the tie
The match started today with a 1-1 draw between Anagennisi and Ayia Napa. With this compromise, the team of Deryneia reached 19 points and Ayia Napa went to 13.
Tomorrow, Saturday (14:30)
Union – Nea Salamina
ASIL – Akritas
Onisilos – Hermes
Alki Or. – Othello
Sunday (14:30)
Omonia No. – Xylotympou
Barn – Olympias L.
Omonia 29M – Karmiotissa
GRADING
Akritas 32
Compound 32
Nea Salamina 32
Karmiotissa 31
Alki Or. 30
Hermes 26
Ονήσιλος 22
Othello 19
Olympias L. 19
Renaissance Der. 19
Xylotympou 17
Barn 16
Omonia 29M 15
Omonia No. 13
Ayia Napa 13
ΑΣΙΛ 11
Like this:
Like Loading …