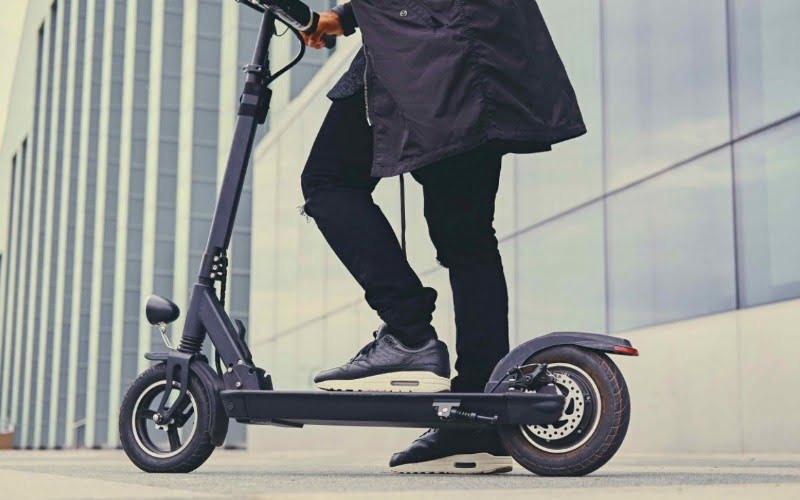 Fixing a maximum licensing fee per scooter for rental business license in force – Rental businesses should secure the relevant license
Download the CYPRUS TIMES APP! HERE for Android and HERE for iOS
Notification of the Minister of Transport, Communications and Works is in effect for determining the maximum licensing fee per scooter< /strong> for a license to operate scooter rental and circulation businesses, it is stated in an announcement.
The notification was published in the Official Gazette of the Republic on November 25, 2022, in accordance with the Regulation of Traffic in Bicycles and other Personal Mobility Devices (Amendment) (No.2) Law of 2022. The notification is effective immediately, from the date of publication.
It is reminded that, based on Law L. 136(I)/2022, for the operation of businesses for the rental and circulation of Personal Mobility Devices within the boundaries of Municipalities or Communities, the businesses in question should ensure, in annual base, license to operate and circulate their devices, from the relevant Municipalities and/or Communities, after submitting a relevant application.
The Notification, noted in the announcement, sets the maximum licensing fee per Personal Mobility Device at thirty (30) euros, with a minimum total fee of one hundred (100) euros. In the event that the provision of expert services is required, within the framework of licensing by a Municipality or Community, the licensed Personal Mobility Device rental and distribution company will pay the actual cost of these services, regardless of the prescribed fee.