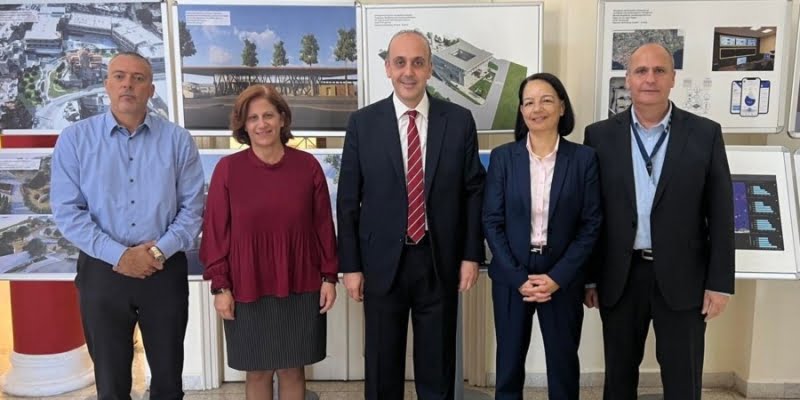 The Mayor of Paphos and the Executive Director of Hermes Airports Eleni Kalogirou discussed the closer cooperation for joint "intelligent actions" during their meeting.
According to an announcement, on the occasion of the recent declaration of Paphos as the European Capital of Smart Tourism for 2023 Mr. Phaidonos and Ms. Kalogirou discussed possible joint actions, which will enhance the visibility of the city as a smart tourist destination.
As mentioned, it was jointly agreed that for the year 2023 there should be a permanent promotion of the means and tools available at Paphos International Airport.
During the meeting, issues related to the operation of Paphos Airport and the service to the passenger public.
At the same time, an update was made regarding the planning for the expansion of the international airport.
Finally, a meeting with Hermes Airport, the Mayors of the Paphos district was set for next Thursday, November 24 , representatives of the Department of Public Works and the Department of Forestry, ETAP Paphos, EBE, the community leaders Timi and Achelia and other bodies, with the aim of promoting the upgrading and beautification of the surrounding area of ​​the airport, concludes the announcement of the Mayor of Paphos.
According to the announcement, Ms. Kalogirou was accompanied by the company's Marketing and Development Director, Ms. Maria Kouroupi, and Mr. Yannis Harpas, Director of Paphos International Airport.
The meeting was also attended by Nassos Hatzigeorgiou, Executive Director of ETAP Paphos.
Source: KYPE