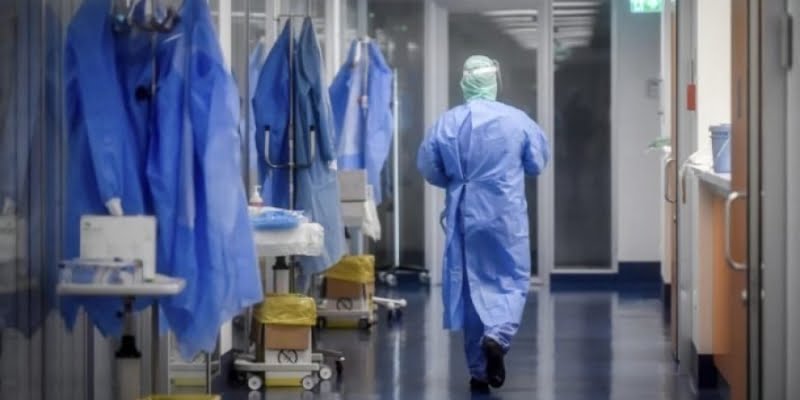 A proposal with four new measures will be presented at the meeting of the Council of Ministers today by the Ministry of Health, with the aim of stopping the spread of new variants of the Omicron mutation of COVID-19 from China and other countries abroad .
As the Minister of Health, Michalis Hatzipantela, mentioned, after a meeting he had with members of the Scientific Advisory Committee (SEC) at the Ministry, yesterday, the measures are proposed after examining the relevant recommendations of the European Commission, and according to the epidemiological data, which show an increase in cases of the virus in Cyprus.
Specifically, the Ministry's proposal includes as measures the demonstration of a negative 48-hour PCR test by all travelers traveling from China to Cyprus, the recommendation to wear a mask and strict adherence to hygiene measures on all flights to Cyprus and in all closed areas , random spot checks at airports, on travelers traveling to Cyprus, and examination of airplane and airport sewage.
Responding to a question about the epidemiological situation in Cyprus today, Mr. Hatzipantela said that there has been some increase in cases of COVID-19, which is being monitored. "There is no complacency, we have had a much more difficult time, it is not time to panic and if we have to take additional measures, we will take them immediately," he said.
Answering a question about the arrangements for holding the elections, he said the aim is to give everyone the chance to vote. "The right to vote is sacred, so some relaxations will be given if the epidemiological data allow it, i.e. if we do not have an outbreak of the virus," he noted, adding that those who are positive for the virus will also have the opportunity to vote.< /p>
"People will be given the opportunity to vote, even if they are positive for the virus, at specific times, provided certain strict protocols are followed," the Minister explained. He said that regarding the participation of the public in the elections, some decisions have been made, but they will be finalized in the next period, as the epidemiological data are constantly changing, as he said.
Source: KYPE
< /p>