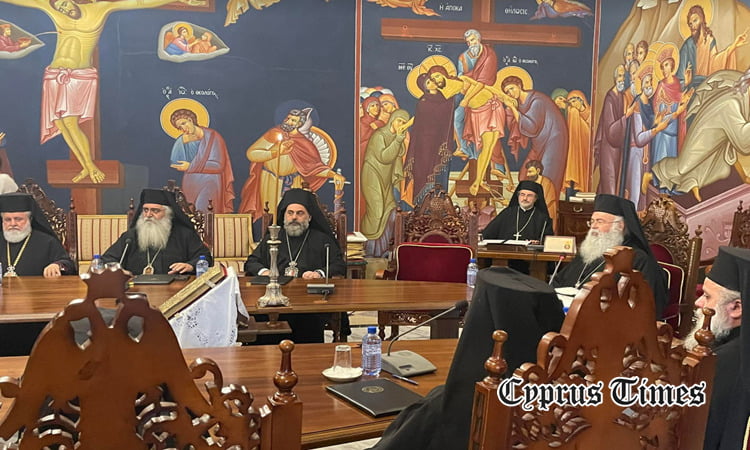 The Holy Synod meets on Monday and takes decisions on archdiocesan elections – The Metropolitan of Paphos Georgios confirms the scenario of elections after the Christmas holidays – Prevailing date is January 8
Download the CYPRUS TIMES APP! HERE for Android and HERE for iOS
After the Christmas holidays, the Archdiocesan elections will be held, as everything seems to indicate, with the Holy Synod setting the agenda for next Monday strong> the margins provided by the provisions of the charter of the Church and to examine the possibility of moving the date.
Specifically, in his statements on the central news bulletin of ANT1, Paphos Metropolitan Georgios, Custodian of the Archbishop's Throne, stated that "on Monday the Holy Synod will begin to consider the issue" and explained that: "a a statutory provision states that within 40 days of the Archbishop's death, elections must be held. The Holy Synod will examine whether everything can be done in the time required without any suspicion that the elections will not be held in order. If there is an issue to move the date of the elections, it is a matter for the Holy Synod".
At the same time, the Observer of the Archbishop's throne expressed his assessment that "until December 18, which is 40 days from the death of the Archbishop we will not have time to complete the required procedures", and said that he believes that the elections "will take place after the Christmas holidays".
"But it is a matter for the Holy Synod", he explained.