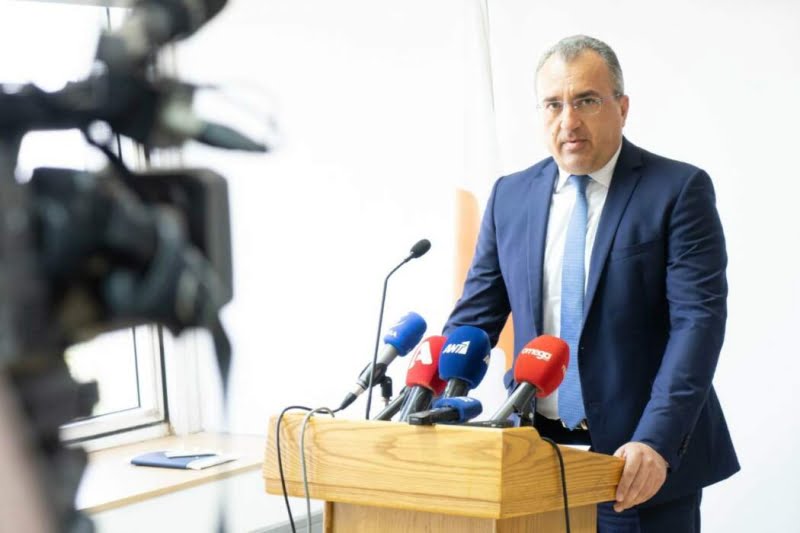 The Minister of Health looks forward to the National Pharmaceutical Authority – The launch of the General Health Plan in 2019 was a turning point
Download the CYPRUS TIMES APP! HERE for Android and HERE for iOS
In the National Pharmaceutical Authority said that the Minister of Health is looking forward, Michalis Hatzipantela, addressing the 9th Pancypriot Pharmaceutical Conference, which, as he said, is the most important scientific event of pharmacists in Cyprus.
According to the Minister, the National Pharmaceutical Authority will have the same responsibilities and powers as the corresponding European pharmaceutical authorities in terms of the quality, effectiveness and safety of medicines and will be a flexible and efficient Organization, whose contribution to reforms in the field of Health will be decisive.
Referring to the Congress and the pharmacists, the Minister said that "this fully reflects your readiness and ability to respond to the challenges as well as the opportunities that are placed before all of us as our country is in the middle of reforms in the health sector which literally mark a New Era, in which we look forward to the continuous upgrading and modernization of the health services that the state aspires to provide and which is timeless society"s demand, he said.
The start of the implementation of the General Health Plan 2019 was a pivotal point in the substantial upgrading of health services and is perhaps the most important reform of the Republic, emphasized Mr. Hatzipantela, underlining the important and constructive role that pharmacists played and are playing.