P. Xenophon stated before the Parliament that the aim is to facilitate the movement of capital in the agricultural world
The creation of an agricultural products auction is also being promoted.
The intention to create a farmer's card with the aim of providing facilities to the agricultural world was announced today by the Minister of Agriculture Petros Xenofonos, in the context of his participation in the session of the Parliament's Agriculture Committee. As he mentioned, the farmer card will be made in collaboration with credit institutions and will aim to provide capital movement facilities to farmers as well as other similar benefits.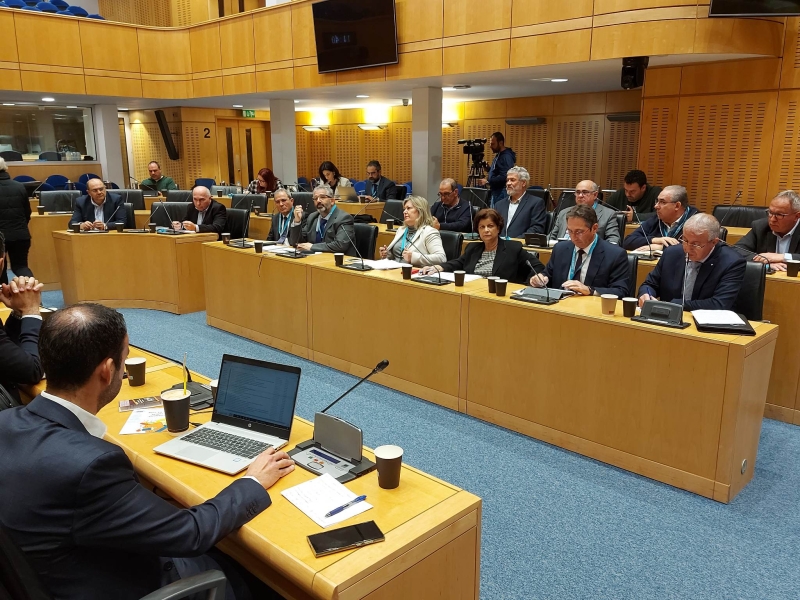 Among the priorities of the new Minister are:
-The stabilization of agricultural income, the improvement of the economic activity conditions of farmers and the assurance of production.
– The creation of an agricultural products auction (included in the Recovery and Resilience Fund), through which it is expected that better planning of production will take place and the security of transactions will be strengthened with timely payment of farmers and transparency in prices. The aim is to limit the difference between the selling price of the product from the production and the purchase price from the consumer, thus restoring one of the biggest injustices in the food supply and distribution chain.
– Limiting the use of pesticides and antibiotics, through a mechanism that will control the residues of pesticides and antibiotics in agricultural and livestock products respectively, throughout the food production and distribution chain – both products produced in our country and imported products and those transported through the green line from the occupied areas on the basis of the relevant EU regulation.
– Strengthening the control of illegal fishing, by creating artificial reefs and upgrading fishing shelters.
– Dealing with incidents of sea pollution with the cooperation of Cyprus with neighboring countries and the purchase of modern equipment and boats.
– Creation of land service infrastructures of aquaculture units.