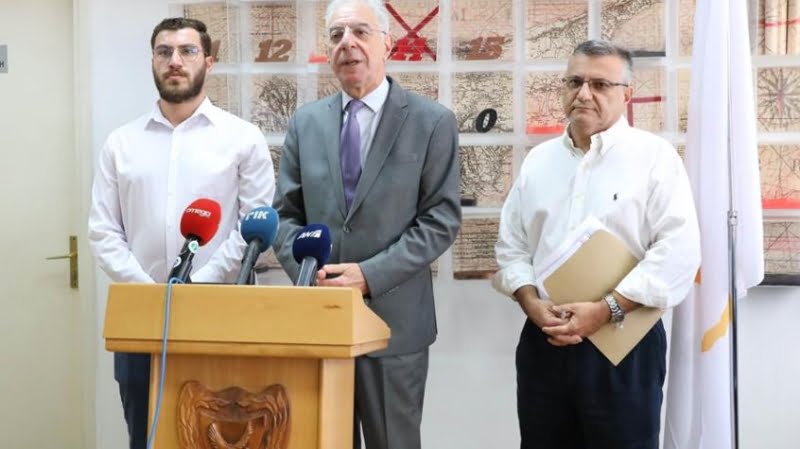 Additional funding for airfare and accommodation will be given to a significant number of students, he said in statements to the Media the Minister of Education, Sports and Youth, Mr. Prodromos Prodromou, after the meeting he had today at the Ministry with the President of the All Cyprus Federation of Student Unions (POFEN), Mr. Raphael Zachariadis. The meeting was also attended by the Head of the Student Welfare Service, Mr. Gavriel Mithillos.
Specifically, Mr. Prodromou said in his statements: "It is true that there are inflationary pressures all over the world and the our students either in Cyprus or abroad they face problems, which concern housing and air tickets, the prices of which have increased.
Therefore, taking into account the inflationary pressures, as well as the request made by POFEN, we decided, within the framework of the possibilities we have and the policy for student sponsorship, to allocate, as foreseen, an amount of €3-3.5 million, for to be given as an additional sponsorship for air fares of €200 to more than 2,000 foreign students and also to be given an additional sponsorship for accommodation, of €500, which will support several thousand of our students.
We are responding to the request of POFEN, making use of the margins given to us in the context of the Budget for state sponsorship, and there has been a discussion with the Federation for the coming years as well", concluded the Minister of Education.
For his part, the President of POFEN stated that POFEN welcomes the actions of the Minister of Education for making the undistributed fund available to students who really need it and expressed his satisfaction, because POFEN's proposals were adopted.
< p>Afterwards, the Minister of Education answered questions from journalists.
In response to a question about how many students will benefit from these funds, Mr. Prodromou said: "Based on the calculations that have been made, 2,200 will benefit for air fares and aid for housing concern more than 6,000 students".
When asked if these amounts will be added to the student sponsorship given each year, the Minister of Education noted: "It is about how much which we can allocate from our Budget. We are not able to change the Budget now, but we are using the Budget, allocating the fund that remains available, targeting air fares and housing".
Asked if there will be a specific request that the students will make, the Mr. Prodromou said: "No, it is based on the applications that have been submitted and the data processed by the Student Welfare Service. The additional sponsorship will be transferred to the accounts of the beneficiaries".