POWERED BY:
06:26 Saturday
12 March 2022 INSIDER • GOAL • IN -CYPRUS • PROPERTY • CYPRUS-IS • KARIERA LIKE • GOING OUT • XRYSES SYNTAGES • ACTIVE • PHILGROUP ΕΙΔΗΣΕΙΣ & nbsp; SOCIETY & nbsp; INSIDER & nbsp; OPINIONS & nbsp; GOING OUT & nbsp; CULTURE & nbsp; SPORTS & nbsp; AUTO & nbsp; GOOD LIFE & nbsp; USEFUL & nbsp; PRINTED EDITION & nbsp;
ARCHIKIEIDISEISPOLITIKITOPIKAPARASKINIOMEDIAELLADAKOSMOSEPISTIMIPERIVALLONTECHNOLOGIASYNENTEFXEISCHRYSES ETAIREIESKOINONIAEIDISEISKYPROS OF CHTHESANAGNOSTI HAVE LOGOEPISTOLESSYNENTEFXEISDIMOFILI IN INTERNETVIDEOSAFIEROMATAADVERTORIALINSIDEREPICHEIRISEISKYPROSBRAND VOICECAPITALFORBESBLOOMBERG OPINIONPROTAGONISTESKAFTI GRAMMICHRYSES ETAIREIESKARIERAAPOPSEISARTHRA IN "F" INTERVENTION IN "F" MESSAGE YOUR SKITSAO WORLD TWITTERGOING OUTTHINGS TO DOCINEMAMOUSIKIESTIATORIABAR/CAFETV ODIGOSTILEORASIPOLITISMOSKYPROSKOSMOSKRITIKESEKDILOSEISPROSOPAATHLITIKAPODOSFAIROMPASKETPARASKINIAELLADADIETHNIALLA SPORAPOPSEISSKITSOVIDEOSAUTONEAPAROUSIASIAPOSTOLESAGONESKALI ZOIFGEIADIATROFIEF ZINASTRACHRYSES SYNTAGESSYNTAGES SEFVIMA VIMACHRISIMAFARMAKEIAGIATROIAERODROMIALIMANIATILEFONAOPAPKAIROSSYNALLAGMALACHEIAAPPSPROSFORESENTYPI EDITION POLITIKITOPIKAPARASKINIOMEDIAELLADAKOSMOSEPISTIMIPERIVALLONTECHNOLOGIASYNENTEFXEISCHRYSES COMPANIES EIDISEISKYPROS OF CHTHESANAGNOSTI HAVE LOGOEPISTOLESSYNENTEFXEISDIMOFILI THE INTERN ETVIDEOSAFIEROMATAADVERTORIAL EPICHEIRISEISKYPROSBRAND VOICECAPITALFORBESBLOOMBERG OPINIONPROTAGONISTESKAFTI GRAMMICHRYSES ETAIREIESKARIERA ARTICLES IN "F" INTERVENTION IN "F" MESSAGE YOUR SKITSAO WORLD OF TWITTER THINGS TO DOCINEMAMOUSIKIESTIATORIABAR/CAFETV ODIGOSTILEORASI KYPROSKOSMOSKRITIKESEKDILOSEISPROSOPA PODOSFAIROMPASKETPARASKINIAELLADADIETHNIALLA SPORAPOPSEISSKITSOVIDEOS NEAPAROUSIASIAPOSTOLESAGONES YGEIADIATROFIEF ZINASTRACHRYSES SYNTAGESSYNTAGES SEFVIMA STEP FARMAKEIAGIATROIAERODROMIALIMANIATILEFONAOPAPKAIROSSYNALLAGMALACHEIAAPPSPROSFORES ENTERPRISES LTD BRAND VOICE CAPITAL FORBES BLOOMBERG OPINION PROTAGONISTS HOT LINE GOLDEN CAREER COMPANIES
EXCLUSIVE COOPERATION
ΜΑΖΙ ΜΕ
Powered by
Next Previous Changes the model of tourism HOME • INSIDER • CYPRUS • But of tourism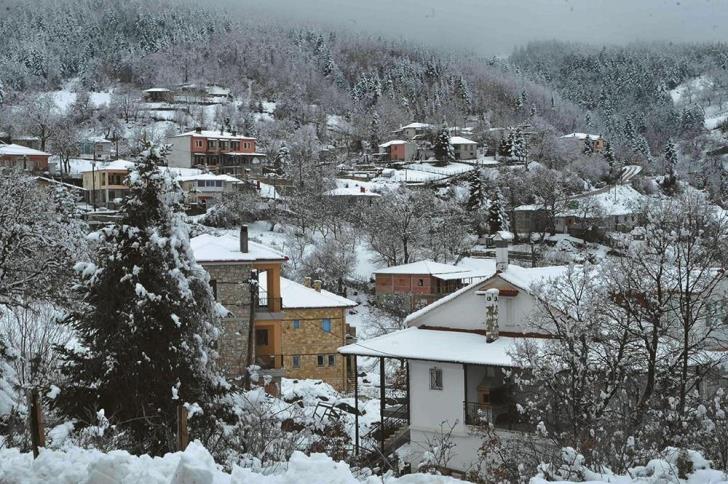 & nbsp & nbsp Άγγελος Νικολάου & nbsp; & nbsp;
The crisis in tourism after the war in Ukraine highlights the need for immediate implementation of government plans through the national tourism plan for 2030.
The aim of the whole plan is to deal with perennial pathogens and to change the prevailing mentality that Cyprus is suitable for tourism only in summer and for its sun and sea, as a result of which there is an influx of tourists from the United Kingdom and Russia and to highlight another image with an extension of the tourist season and at the same time the attraction of tourists from new markets. In the last few days, the Strategic Environmental Impact Assessment (SEA) has been in the hands of the Environmental Authority and has been prepared on behalf of the Ministry of Tourism. The evaluation of the actions aims at the timely identification and assessment of the possible effects on the environment, positive and negative, that may result from the implementation of the Strategy.
The general vision of the National Tourism Strategy 2030 is "Tourism Development of Cyprus in a sustainable way that positively affects the economy, society and the environment "and focuses on the establishment of Cyprus as: · a destination for the whole year · a quality destination · a digitally smart destination · a climate friendly destination where all residents can benefit from tourism.
READ ALSO:
At € 1.51 billion tourism revenue in 2021 Proposals to expand domestic tourism plan
A single and an integrated strategy for the Republic of Cyprus with a horizon of 2030, which will be the long-term framework for the planning, implementation and monitoring of all future infrastructure investments and the required organizational and institutional interventions in the field of tourism. >
The proposed scenario (EST 2030) clearly shows that the goal is not limited to increasing the number of tourist arrivals in the country, but to the overall development of the destination and the management of tourism in a sustainable way, so that future visitors and especially residents continue to enjoy the island.
The study identifies that focusing on mass tourism, despite the largest increase in the number of tourists, 7.2 million (5.6 million from abroad) instead of 6.2 million (4.6 million from abroad), would result in lower revenues (€ 6.335 million instead of € 7.133 million) due to lower per capita expenditure. At the same time, investment needs would be higher, € 24.4 billion instead of € 18.6 billion and the return on investment would be lower (31.6-34.3% instead of 43.2%). In addition, the mass tourism model has a greater negative impact on sustainability, the environment and society, as it requires the creation of ever-increasing developments to meet the needs of beds and other infrastructure and due to the general burden of more tourists.
Aim to increase by 77% in winter & nbsp;
The plan aims to make Cyprus a full-time destination, which will attract 77% of visitors in November- April. & Nbsp;
Through the National Tourism Strategy 2030, the aim is to attract visitors:
a) At the age of 50 and over, in order to carry out activities that will offer them life experiences. The target markets of Cyprus for this age group are: Germany, France, the Netherlands, Switzerland, Austria and Belgium. stay abroad for several weeks in winter. Target markets: United Kingdom, Ireland, Sweden, Norway, Finland, Denmark.
c) For short stays, from countries (markets) that are within 90 minutes, by air, from Cyprus. Target markets: Israel, Egypt, Lebanon, Greece, Jordan.
d) From distant destinations, for short holidays in Cyprus, as part of their trip to neighboring countries such as Israel or Greece. Target markets: USA, China, Japan, India, Korea.
The Ministry of Tourism seeks to improve the air connectivity of Cyprus, with countries from which there are opportunities to attract tourists. To this end, the state and private entities are in contact with airlines and tour operators in order to establish routes that connect the country with as many markets as possible. The same package of actions includes the simplification of the process of obtaining a visa to enter Cyprus from countries that are internationally considered as net exporters of tourists.
Key aspects & nbsp; of the strategy
Over the next decade, tourist overnight stays are expected to increase by about 32% to about 48 million (which translates to a 31% increase in tourist arrivals, which are expected to reach 5 million in 2030). In 2021, tourist arrivals amounted to 2 million, in 2020 to 630 thousand and in 2019, as well as in 2018 to 4 million. ban on entry to the Republic of various categories of persons, including tourists.
According to the Ministry of Tourism, this goal is an opportunity, because there are many areas in Cyprus that do not yet adequately benefit from the socio-economic boost offered by tourism. Therefore, these areas can benefit from this upcoming tourism development. On the other hand, such a development could also be worrying if it is not properly managed, as some areas are already attracting large numbers of tourists, with the result that natural resources are reaching their limits. In these areas, the emphasis on the quality of tourism and not on the volume of arrivals, will be paramount in the future. Therefore, as a destination, we will aim to alleviate the problem of seasonality and over-concentration in certain areas, encouraging tourists to visit different areas, different points of interest, at different times of the day, in different months of the year.
If the goals are achieved, by 2030 tourism will be able to add € 1.5 billion a year to the Cypriot economy. This corresponds to an increase of 53% compared to the contribution of € 2.9 billion to the economy in 2018. The strategic goal is to increase the daily expenditure per traveler, to € 90 in 2030, recording an increase of 16% from € 75 in 2018 In terms of seasonality, the target is for 77% of overnight stays to be distributed in the period November – April, from 22% in 2018, while overnight stays in mountainous areas and other rural villages to increase from 100 thousand in 2018 to 400 thousand in 2030, showing an increase of 300%.
High Priority Markets & nbsp;
Category A: & nbsp; United Kingdom, Russia
< Category B: & nbsp; Germany, Israel, Scandinavia, Ukraine, Poland, Benelux (Netherlands: Belgium - Netherlands - Luxembourg), Greece, Cyprus
Category C: & nbsp; Southeast Europe, Middle East, Switzerland, Austria, Ireland, China, Malta, Italy, USA, Australia, South Africa, Canada, Korea
Grouping & nbsp; by topic & nbsp;
Sports & Entertainment
/Sports/Coaching Tourism & nbsp;
κολGolf Tourism & nbsp;
< p> αDiving Tourism & nbsp;
►Cycle Tourism & nbsp;
εσCatering/Entertainment Centers
μφ Appearance/environment & nbsp; at street level & nbsp;
►Casino
Event Management & amp; of travel/excursions
►Tourism of Meetings, Incentives, Conferences and Exhibitions (MICE)
►Honey tourism
►Organization of trips/excursions & nbsp;
Social – cultural
►Religious tourism
ασGastronomy and wine tourism
ολCultural tourism
>
ρισTour agents & amp; tours & nbsp;
Sea, coastal & nbsp; and inland
luxuryCruise tourism & nbsp;/luxury yachting
ροRural and mountain tourism p>
►Nextures/Beaches & nbsp; (Sun & amp; Sea)
►Accommodation – hotel business & nbsp;
Extroverted development
►General
καιMarketing and International Relations
ΚύπCyprus Tourism Branding
►Attracting Tourism Investments & nbsp;
τουMedical Tourism , rehabilitation, wellness and accessibility tourism & nbsp;
►Human resources & nbsp;
ιαManagement of important projects & nbsp;
ρωπαϊEuropean Programs