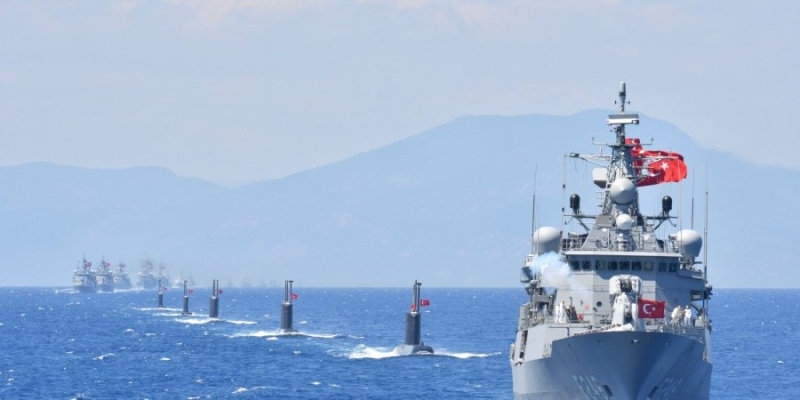 While in the Aegean there is talk, following the intervention of the Americans, of a moratorium on exercises, at least during the summer months, Turkey continues to strengthen its Armed Forces and especially landing fleet with 27 amphibious personnel transport tanks, as well as the small aircraft carrier "Anatolos", on which the logic of the "Blue Homeland" is reflected, as its action is not limited within the Aegean but also beyond it.
As diplomatic sources report, in fact the moratorium undermines:
1. Any efforts to quickly exploit Cypriot natural gas, which Ankara puts under a tacit casus belli, unless there is a new redistribution of wealth with new EEZs , after the solution, since now it does not recognize the Republic of Cyprus. At the same time, there is Ankara's claim that the pipeline should pass through its territory instead of through the construction of EastMed.
2. Any efforts that could be made to revive the Doctrine of the Single Defense Area, since , as emphasized, both the political philosophy of Athens and Nicosia seek to appease Ankara in order to start a dialogue in Greek-Turkish and Cypriot languages.
After all, the Minister of Defense, Nikos Panagiotopoulos, will go the day after tomorrow Tuesday in Turkey, to visit the earthquake affected areas. Who thinks that the moratorium will not be discussed?