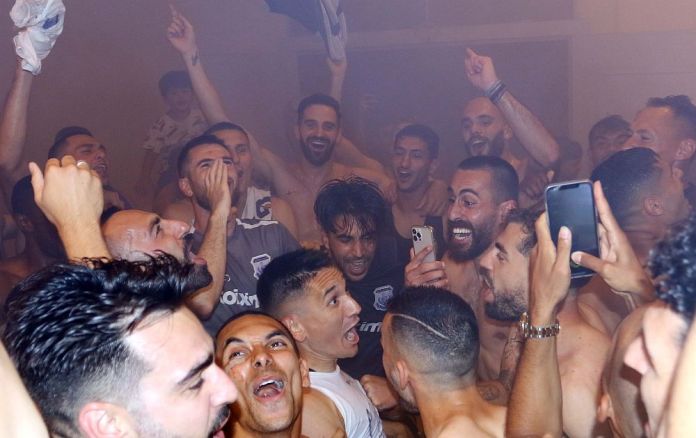 This is not an exaggeration. Apollon won the most important championship in the history of Cypriot football! Never again has a title in Cypriot football automatically brought the team that wins him millions of euros, even before the start of its European journey.
Thanks to the 15th place with which Cyprus enters the European competitions of the 2022/23 season, but also to the reclassifications caused by the exclusion of the Russian teams which favored some countries -among ours- Apollo will start the journey from the third (instead of the second) qualifying round of the Champions League. Which means it has secured – in the worst case – a place in the Conference League groups!
We remind you that in case of exclusion in the third round of the Champions League, Apollon will play in the playoffs of the Europa League and if he is eliminated there, he will be transferred to the Conference groups. This means that, in the worst case, he has guaranteed revenue of 2,940,000 euros for his presence in the third-ranked event, an amount that, along with match tickets, sponsorships, the market pool and the amount from the coefficient ranking, is expected to "reach" at least the amount of 3.5 million euros .
From there on, every win in the group puts 500,000 euros in the box office and every draw 166,000 euros. The first of the groups get 650,000 euros and the second 325,000 euros, as well as another 300,000 euros for their participation in the knockout phase (where the second of the Conference play with the third of Europa). Qualifying in the round of 16 brings another 600,000 euros, in the quarterfinals one million, in the semifinals two million, in the final three million, while the winner gets two more.
The money in E uropa League and Champions League
If Apollon is eliminated in the third round of the Champions League , but prevail in the playoffs of Europa and enter the groups of the second class of the tournament, the guaranteed income will be 3,630,000 while with the θα accessories it will approach 4.5 million . There, wins are worth 6 630,000 and draws 210 210,000 .
But if he succeeds to qualify for the playoffs of the Champions League, then even if he is eliminated and transferred to the Europa groups, he will get an additional 5,000,000 !
In case of entering the groups of the Champions League, no, Apollon will fill his coffers with 15,640,000 ! A possible victory will bring him… 2.8 million euros while a draw offers 930,000 .