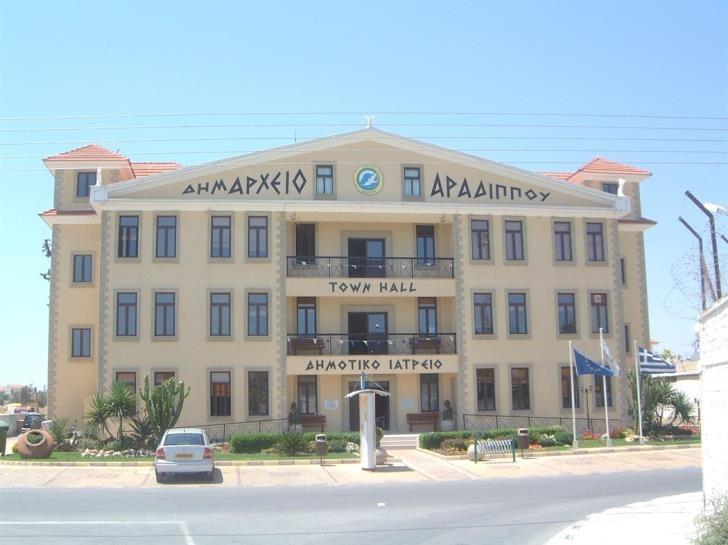 Insider / ΚΥΠΕ
The Municipality of Aradippou has been a new member of the Larnaca Tourism Development and Promotion Company (ETAP) since the beginning of the year.
In an announcement, ETAP welcomes "officially the Municipality of Aradippou as its last member" and adds that "the Municipality is perfectly merged with Larnaca, its borders extend to the area of the aqueduct of Kamares and combines its modern face with traditional elements . It has a rich cultural heritage, which is reflected through the dance groups that present folk songs and dances at various events in Larnaca, including the annual Flood Festival.
The Municipality, as mentioned, has two museums, the Folklore of Kostas Kaimakliotis and the Museum of Christian Art – Christoforos Collection, which are an attraction for both foreign and local visitors as well as for Primary and Secondary Education students who go to see the rare exhibits they have. The two Museums harmoniously complement the Popular Neighborhood, while plans are made to expand this district with the inclusion of new cultural sites.
The Costa Kaimaklioti Folklore Museum "is housed in a mansion of 1901 and depicts the old life in the village through exhibits that include equipment, tools and furniture. The new Museum of Christian Art – Christopher Collection opposite, exhibits over 300 works of art depicting Greek Orthodoxy and other religions from around the world, including works by Salvador Dali and Raphael, as well as an original engraving by Rebbe.
Speaking to KYPE, the Mayor of Aradippou, Evangelos Evangelidis, stated that "the creation of the Museum of Christian Art – Christoforos Collection was a vision of both the Mayor and the Municipal Council, since our goal is to create a" Neighborhood of Culture "in this area. The Municipality also proceeded with the purchase of the space located next to the Christian Museum and three other houses in the same neighborhood ".
At this stage, he added, "the planning is being done for the restoration of the three houses and the space next to the Christian Museum, so that we can proceed immediately with their restoration to be in line with the area. Our goal is with the creation of other Museums in Aradippou so that the Municipality can be part of the tourist map of Cyprus, with the ultimate goal of the local and foreign visitor to want to visit the Museums that will exist ".
Asked about the Museum of Christian Art, Mr. Evangelidis said that "for the first time three years ago he met Charalambos Christoforou, Ambassador in honor of the Republic of Cyprus and knowing about his rich collection of works from different eras and artists, he suggested that hosted in the Municipality. However, Mr. Christoforou did not show much enthusiasm at that time because, as he explained to me, he knocked on several doors of both the State and local authorities on this issue, but to no avail. "
Finally he continued "we agreed to present the Collection of Mr. Christoforos in the Municipality of Aradippou and today the Christian Museum houses about 300 works. "But because there is no other place to place other works, we make efforts to put them in other places, because culture is of great importance in our lives and in the progress of a people in general."