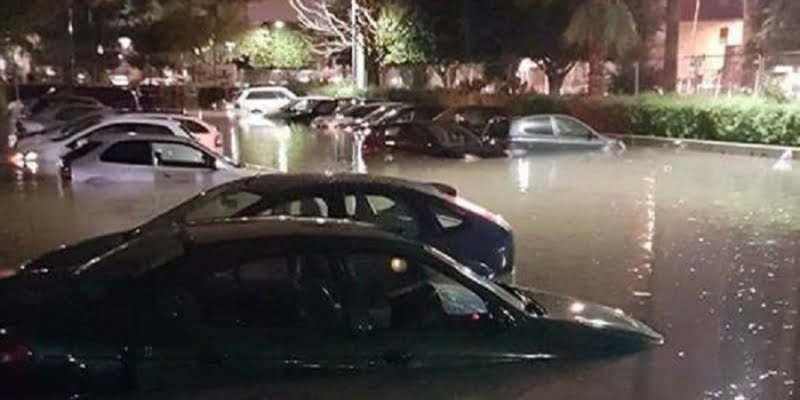 A significant reduction in problems from heavy rainfall is expected this winter, in Limassol, as almost 50% of the rainwater will be able to be absorbed by the anti-flooding works carried out and continued by the Limassol Sewerage Council – Amathus.
The recent heavy rainfall was a positive indication of the effectiveness of the works and the Municipality hopes that in a year, with the completion of the works before next winter, the Limassol will be sufficiently fortified against severe weather phenomena.
On Thursday, the regular meeting of all involved services and local authorities was held in Limassol city hall, to coordinate and take preventive measures to deal with floods, in view of the winter season, under the chairmanship of the municipal councilor, Kostas Giallourou, who represented the Mayor Nikos Nikolaidis, who was absent due to an emergency obligation.
The situation has improved this year with the anti-flooding works of SALA and this has been proven recently, Mr. Giallouros said in a statement, expressing the hope that "50% of the waters will be absorbed by the system". He also noted that all those involved, having learned from past experiences, are better prepared than ever.
Asked to comment on the problem usually found with garbage bags, which are washed away by rainwater and which several times end up in the sea, Mr. Giallouros indicated that, during periods of heavy rainfall, citizens should avoid leaving their garbage on the street.
Especially for those who are close to areas vulnerable to heavy rainfall and need of larger waste bins, he indicated that they can contact the health services of the Municipality to obtain, for a cost of 10 euros, bins of 120 liters.
He also called on the citizens to take care of the cleanliness of the wells that are in front of their houses or other premises and reminded that it is strictly forbidden to channel rainwater into the SALA sewage network.
Source: KYPE
p>