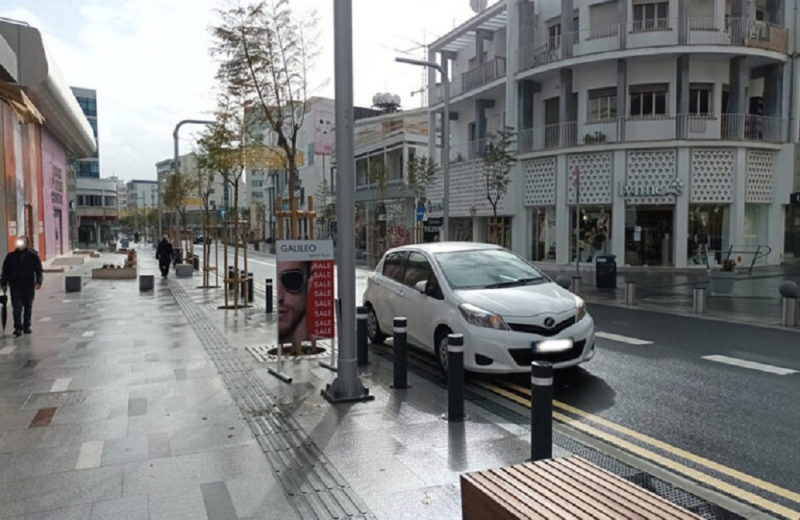 Great unrest prevails among the business world but also among the citizens due to the situation and the bad image that the "new" Makariou Avenue emits. Indicative is the decision of the ATHEX Group Papaellinas to freeze its business plans in this commercial street.
In response, the Municipality of Nicosia states that its decision for free passage of private vehicles on the commercial road is "temporary and does not aim to change the original design."
Read the announcement of the Municipality of Nicosia:
There is no uncertainty. The Municipality has made it clear many times that the solution applied is temporary and does not aim to change the original design.
The project has not been completed in its entirety. The competent Ministries are expected to proceed with the creation of the required institutional framework, so that the control system of the entry of authorized cars provided by the photo-marking system, will be put into operation.
The works on Anastasiou Leventi Street are also expected to be completed, which will start in a few weeks.
Even in this transitional period, however, the temporary solution seems to achieve the goal of sustainable mobility which is an absolute priority throughout the project. Remember that a) the 3 lanes for cars were reduced to 1 b) a bus lane was created c) wider, level sidewalks were created d) tree lines were planted e) a number of small squares was created f) the speed limit (20km) was reduced etc.
All of the above, in addition to the increased sense of pedestrian safety, have functionally and aesthetically upgraded the street.