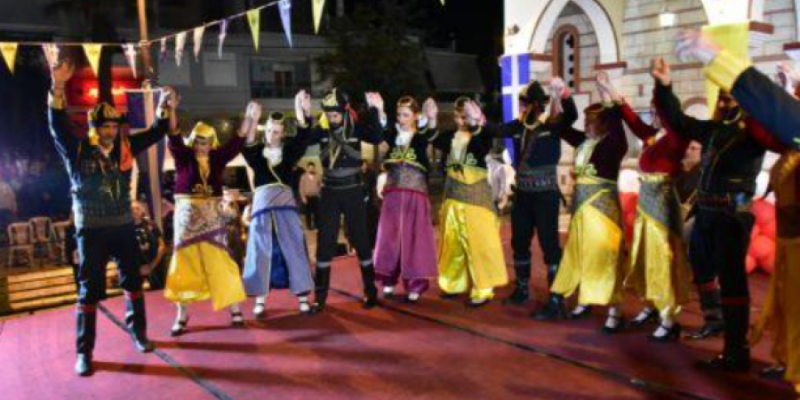 The society of Paphos remembers the Genocide of the Pontic Greeks and learns lessons, it was mentioned during an event of Remembrance and Honor, organized on Friday by the Municipality of Paphos, with the support of organized groups of expatriates from Pontus based in Paphos.
The event was preceded by a march from the Municipal Hall of Paphos to the Pontian Genocide Park. The event was welcomed by the Mayor of Paphos Phaidon Phaidonos while the main speaker was Elias Petropoulos, Professor-Chairman of the Department of Foreign Languages, Philology and Culture at the Democritus University of Thrace, member of the Board of Directors. of the Pontic Studies Committee.
In his speech, Mr. Petropoulos mentioned, among other things, the Pontic language, saying that it is a very basic element of the Pontic culture, which "we must preserve before it is too late".
In his own greeting, the Mayor said that by organizing the event the message of solidarity and unity of Hellenism is being transmitted and he assured that the Municipality of Paphos and he personally will continue to provide all possible support so that the Pontic Greeks of the city to preserve their traditions, to support their roots and above' all, to pass on the values ​​of their ancestors to the next generations.
It' what we, as the Local Authority of a city that hosts approximately 9,000 expatriates, who with their work and effort have contributed significantly to its economic development, have every reason to honor the memory of the victims of the Genocide every year, he added.
In the artistic part of the event, Pontos songs were heard by Michalis Mourantidis and Giorgos and Tryfona Hatzidis, while the band of the Cultural Club "Romiosyni" danced traditional dances.
Source: KYPE