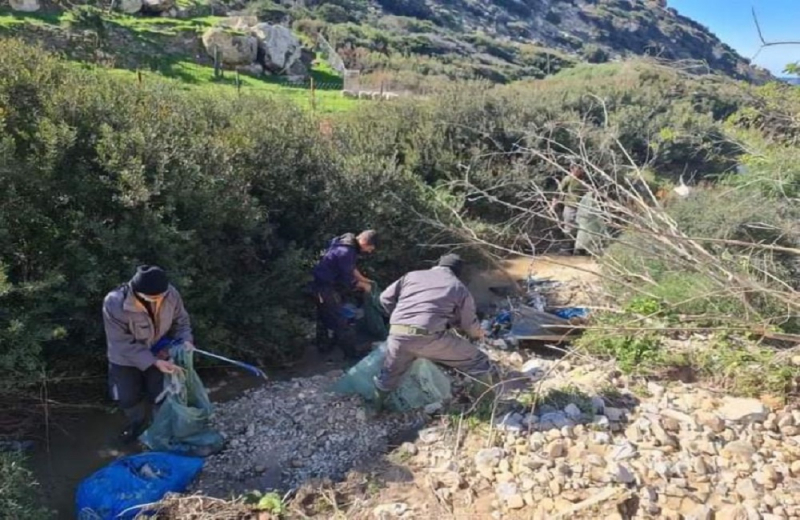 The Municipality of Pegeia proceeded with the immediate cleaning of the garbage volumes along the Akamas coastline, according to an announcement by the Mayor Marinos Lambros.
In his announcement, Mr. Lambrou states that after the recent heavy rains, several volumes of garbage have been moved along the Akamas coastline. garbage before they end up in the sea.
A crew of the Municipality of Pegeia said it went to the area and cleaned it from the plastics and garbage that brought the water down to the beach, while he was also present, he added.