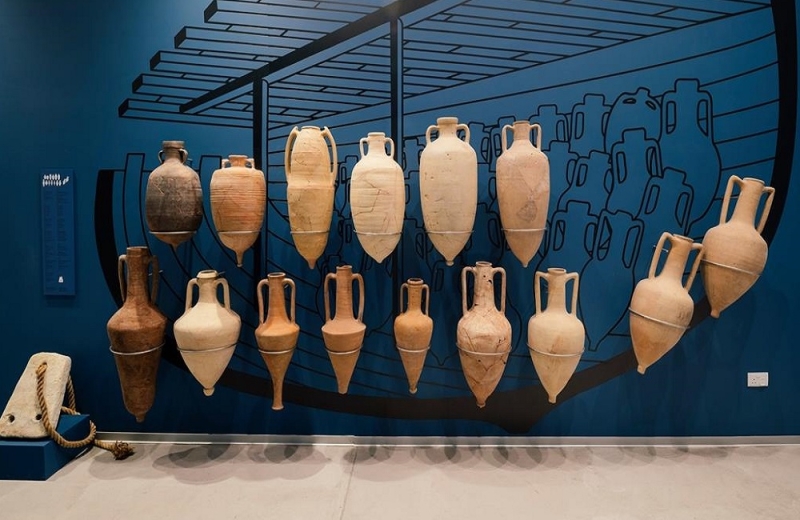 The debate in the city is evolving in a dispute over where the new Limassol archeological museum will take place. On the one hand, the Municipality of Limassol, which wishes the museum to remain within the metropolitan municipality of the city, while on the other hand, the museum claims the new Municipality of Eastern Limassol, which proposes the site of ancient Amathus as the most suitable. For the new museum there is a government decision to spend 30 million euros in the coming years.
At yesterday's special session, the Limassol city council decided unanimously to formally request the government to keep the museum in the city's metropolitan municipality. There are also two relevant views, one to favor the construction of a new museum in a new space within the municipality, while the other to consider the possibility of a substantial and real upgrade of the existing museum in the center of Limassol. The Department of Antiquities seems to disagree with the second scenario, arguing that it is financially unprofitable to move the antiquities to a temporary site so that they can return to the upgraded museum.
Candidate sites
In case the option of building a new museum is approved, the Municipality of Limassol is ready to propose available spaces, with information from "P" to report on three main spaces. First, the coastal area on Aktaia Odos, between the old and the new port, second the parking lot of Enaeri and third the municipal plot of Epameinondas in the city center.
We remind you that a month ago, a number of communities and municipalities in eastern Limassol formally requested through a letter that the new museum be built in the area of ​​Amathus. These municipalities and communities argue that the museum should be made in the area of ​​Amathus where there is available land. They even cite the Acropolis Museum in Athens as an example.
Karousos in Limassol
The Minister of Communications, Transport and Communications will be in Limassol on Monday. Works by Giannis Karousos, where he will listen to the views of those involved, as well as the proposals they will submit. The Minister, among other things, will inform about the location of the issue with the new Limassol museum, as well as about the intentions of the government.
There, the Municipality of Limassol is expected to place its positions, the which are supported by city bodies, such as EVEL and ETAL. For better coordination between the municipality, EVEL and ETAL a meeting will be held tomorrow Thursday.