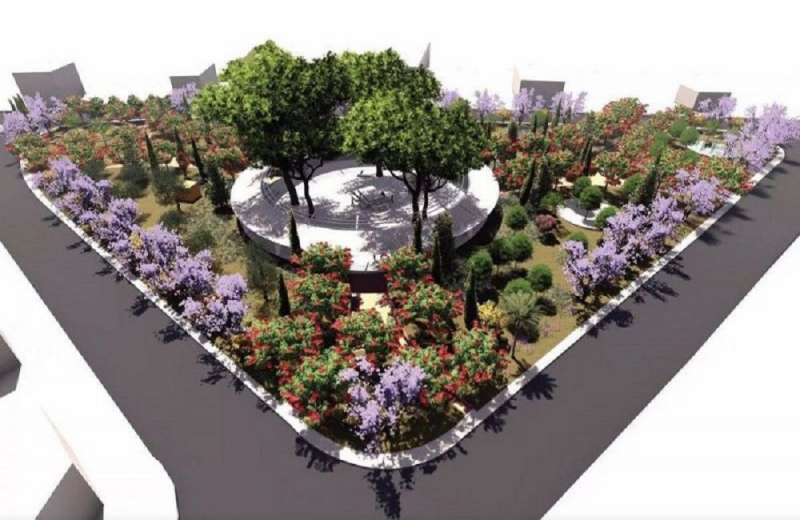 Closer than ever is the implementation of a new large park in Limassol, which will be essentially a new public garden on the west side of the Municipality of Limassol. The new park with an area of ​​almost 10,000 sq.m. will be created in a part of the municipality on Paul Gauguin Street, behind MyMall in the area of ​​Zakaki.
More than 1 million
The park was designed in collaboration with the ANBAU office of the architect Alexandros Christofinis with the architect Stelios Lakkotrypis and the artist Maria Lianou. The estimated cost exceeds one million euros and the money will be spent from the municipal budget, while an effort will be made to use European funds. The tender council of the Municipality of Limassol approved the procedure on Thursday and an official announcement is expected within the next few days.
"New reference point"
In his statements to "P", the mayor of Limassol, Nikos Nikolaidis, described the project as "extremely important for the quality of life of the inhabitants in the districts of Limassol, which is expected to give new breath to the wider area". Continuing, he said that "this is a very large park that we hope will become a new reference point for Limassol and will contribute significantly to the socialization of the people of Western Limassol. In addition, the greenery that will be planted in the park, as well as the environmental neighborhoods that are progressing will create a new reality, more environmentally friendly and greener in the neighborhoods of the city ".
Ready in the middle 2023
In the park there will be a circular construction that is a reference to the pavilion of the late architect Phoebus Polydoridis in the Public Garden in the city center. Plants will be planted with intense flowering, so that the change of seasons over time can be felt. Flowering trees endemic and flowering low shrubs on the slopes, with drought-resistant planting species, grouped based on their water needs, endemic and native, as well as limited use of grass.
In addition, a vegetable garden will be created which and is expected to become a magnet for young children. It is noted that all the electricity needs of the park, whether for lighting or other purposes, will be covered by photovoltaics.
It is estimated that it will take 12 months to complete the work and the park is expected to be given to the public for use the middle of 2023.