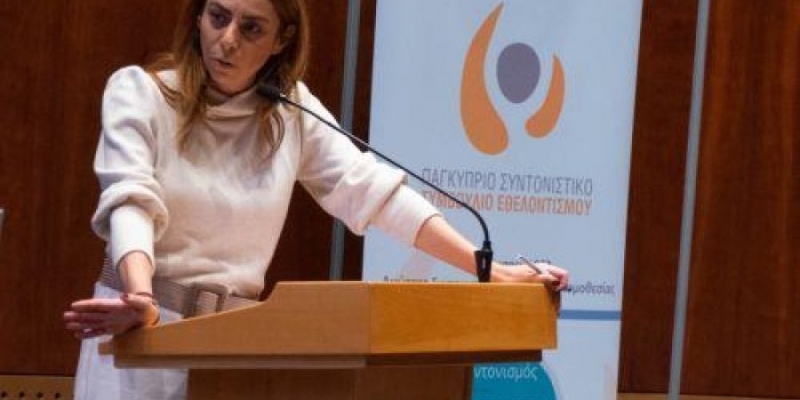 In the announcement of the plan for state grants of the Social Welfare Services for the creation of new or the expansion of existing social care structures, the YKE of the Deputy Ministry of Social Welfare proceeded today.
An announcement from the Deputy Ministry states that the plan, which had been approved by the Council of Ministers, is implemented through the "Cyprus-Tomorrow" Recovery and Resilience Plan. 2021-2026 and the total amount that will be allocated for its implementation needs amounts to €18 million.
The plan aims to increase the availability of places to meet the care and education needs of children from an early age and to care for adults with disabilities or long-term care needs. It provides for the granting of grants to Non-Governmental Organizations and Local Government Authorities for the creation or upgrading/expansion of existing multi-purpose centers for children (nursery centers and child protection and employment centers for children aged 0-4 years and 6-13 years), as well as child care centers (nursery centers for children aged 0-4), as well as 24-hour care centers for adults with long-term care needs (small structures integrated into the community to accommodate up to 10 people).
In the first phase and with an interim target of the end of 2024, funding will be given for the creation or expansion of at least 11 structures for children and two structures for adults with long-term care needs. The final time target, it is added, is June 2026, when sponsorship will have been given to a total of 30 agencies (11+19) for the development or upgrading of structures for children and a total of six agencies (2+4) for the creation of structures that will offer care services to adults. With the aim of the targeted distribution of resources, an external expert has carried out a mapping of the existing structures and defined, based on the actual needs, the areas where there are gaps in the provision of services.
The Deputy Minister of Social Welfare, Anastasia Anthousi, expresses her satisfaction at the start of the implementation of a very important policy, which aims to strengthen the welfare state and citizens' access to quality care services, inclusive, protecting them from the risk of poverty and social exclusion, as stated. "Through strengthening the availability of infrastructure for care and social development of our vulnerable fellow citizens, the goal of children's inclusion in education and care structures from an early age, the social integration of people with disabilities, as well as the active participation of people is achieved of old age in all aspects of life, thus promoting active aging".
Information about the project, as well as the application, is available on the website of the Social Welfare Services at the link: https://bit .ly/3XUHCtj. The closing date for the submission of an application by interested parties is set for Friday, April 28, at 2 p.m.
Source: KYPE