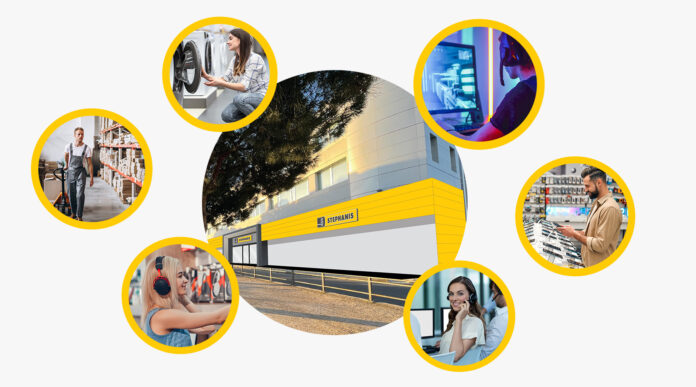 The new flagship store Stephanis opens its doors just before the beginning of summer in Nicosia, at a nodal point in the area of Engomi! The 2200 square meter Stephanis store will be the largest electronics store in Nicosia.
The arrival of the new state-of-the-art store creates dozens of new jobs. Each department of the Stephanis stores is staffed with the appropriate number of specialized staff, so that there is the possibility of direct service to the consumer throughout the day.
The excellent service of the public before, during and after their purchases is a mentality deeply engraved in the company's culture for more than 60 years, which is why the Stephanis Store Network invests significantly in human resources with the aim that Stephanis stores remain the leading destination for purchasing technology products in the Cypriot market.
Those interested can find out about the new jobs and send their CV through the website www.stephanis.com.cy/el/vacancies.
There are positions available Sales in the Departments of Mobile Telephony, Information Technology, Audio and Video, Small Appliances, Energy, Gaming, as well as positions in the Cashier, in the Customer Service Department, Service, Warehouse and in the Cleaning Department. p>
Previous work experience in the industry is an advantage but not essential, as new hires receive appropriate training, and support from the entire Stephanis Store Network team. Personal passion and knowledge of technology is preferred, as well as willingness to work in a social environment.
Learn more at www.stephanis.com.cy/el/vacancies and become member of the Stephanis Store Network!