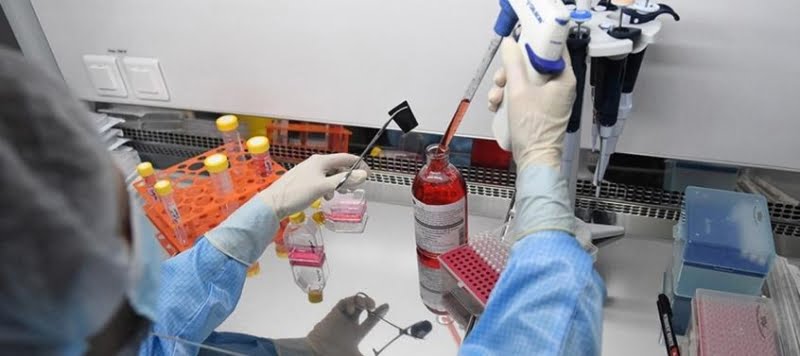 The BQ1 subvariant of the coronavirus is expected to make its appearance in Cyprus as well, the member of the Advisory Scientific Committee, Professor of Microbiology/Molecular Virology at the School of Medicine of the University of Nicosia, Dr. Petros Karagiannis, told KYPE, reassuring however that they are no more pathogenic than other sub-variants of Omicron.
The Professor pointed out that BQ1 was detected on Tuesday in Greece and that it is only a matter of time before it is also detected in Cyprus.
When asked how Winter is predicted to be, Dr. Karagiannis said that this is not known. "I predict that we will have some outbreak but the number of cases will not be large, it will probably be at the level of the outbreak we had in the summer", he noted.
He explained that the new strains of the coronavirus do not seem to they are more pathogenic than the previous ones, therefore it is not expected that the health systems will be pressured and, by extension, any restrictive measures other than the use of a mask in indoor spaces will have to be taken.
"I think we're used to being relaxed and it's difficult to get back to the situation we were in before. If necessary, the world must implement the measures it already knows to prevent the spread," he said.
In Greece, he said, BQ1, which is a subvariant of Omicron 5, was detected. "It is spreading right now. in the USA. Last week it accounted for 11% of the cases which means that this sub-variant will try to displace Omicron 4 and Omicron 5. At the moment these variants do not seem to be more pathogenic, they are just as [pathogenic] as the previous Omicron ones . In other words, milder than Delta, which was the worst," he added.
The Professor called on people over 60 with underlying illnesses to get vaccinated, noting that "they are wrong to they are not shielded because we do not know who will get sick and how seriously they will get sick. If they want to protect their health, they should get vaccinated", he concluded.