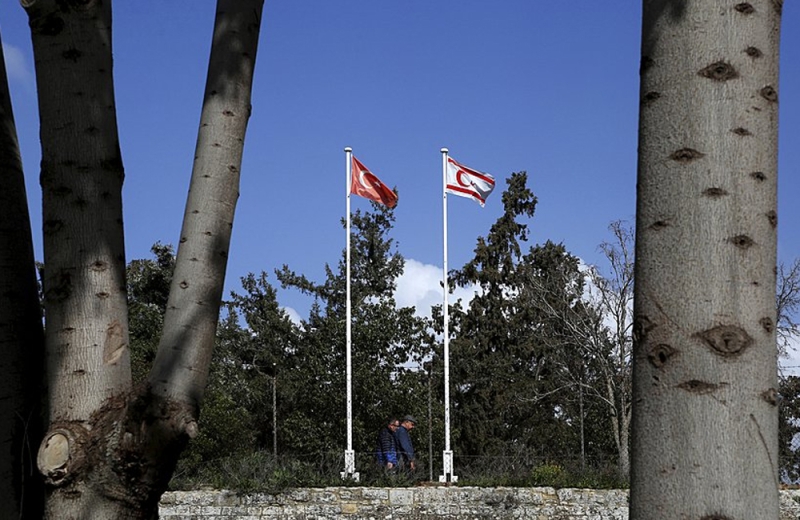 The new three-party "government" of the occupiers was formed under the "prime minister" of Unal Ustel. The list of members of the "government" of the National Unity Party (KEE) – Democratic Party (DK) – Renaissance Party (KA) was announced in the plenary session of the "parliament".
The announcement of the formation of the new "government" is followed by the discussion in the "parliament" about the new "government" program and the process of the "vote of confidence".
The two parties of the opposition represented in the "parliament", the Republican Turkish Party (RTK) and the People's Party (KL) abstained from the beginning of the process of forming a "government" in the "parliament".
The new" government "
In the new term, the post of "prime minister" is held by Mr. Ustel, who recently unsuccessfully claimed the leadership of the KEE. Mr Ustel's name was involved in a pandemic scandal at the start of the pandemic.
Ministry of Tourism, Culture, Youth and Environment ". The settlers' party, the KA, controls the "ministry of public works and transport".
A "deputy" of the KKE participates in the new "government". This is the "Minister of Health", Izlem Gurchag Altugra.
The reactions
The Representatives of the Turkish Cypriot opposition have sharply criticized the parties participating in the new "government" on the grounds that they are responsible for the political stalemate and that they will not solve important problems that the Turkish Cypriots face in their daily lives.
< p class = "text-paragraph"> The leader of the KL, Kudret Ozersay, reacting to the formation of the new "government", through social media, stated that "they played and celebrated a while ago alone in the parliament. It is a pity the point, to which they led the dignity of the state founded by the Turkish Cypriots after so many years of struggle ", as it was referred to the pseudo-state.
Earlier the leader of t/k The official opposition had clarified its opposition to the reversal of political developments in the occupied territories.
Source: KYPE