Increases its wealth and without changes remains an attractive hub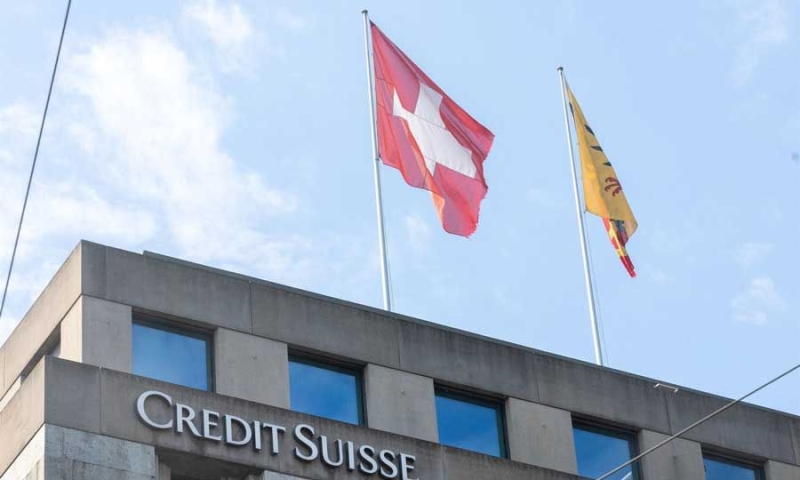 The Credit Suisse crisis was one of the biggest blows to its national identity of Switzerland after the collapse of Swissair in 2002 and was seen as a warning of the need for radical change.
Four months after the collapse of Credit Suisse, Switzerland, without reforming and consolidating its banking sector, continues in the same pattern, making money and maintaining the decades-old status quo. The government-brokered bailout of Credit Suisse by UBS to prevent collapse and chaos in global banking was one of the biggest blows to Switzerland's national identity since the collapse of Swissair in 2002 and was seen as warning about the need for radical changes. There is little sign, however, that Switzerland is ready to change. "Most Swiss people are like they have collectively rolled up their sleeves and the country is making money again. Unemployment has fallen, annual inflation of 1.6% remains the envy of the industrialized world and the almighty Swiss franc has gained in value since March, when the deal was struck," writes Bloomberg.
The apparent stagnation since then stems from what makes Switzerland what it is – a 13th-century nation that prides itself on its reputation as a bastion of stability on a continent repeatedly tested by war. A country that only gave women the right to vote for the first time in 1971, decades after the rest of the western world and where if change happens it happens very slowly. "There is a big risk that nothing will change because we are getting used to the new situation with a huge bank – and if it works, why should anything change?" says Michael Herrmann, director of the Swiss policy research institute Sotomo. Switzerland, however, is also missing an opportunity to improve its tarnished reputation in the eyes of international investors.
Unemployment is down, inflation is at 1.6% and the Swiss franc is strengthening.
Ahead of the October 22 federal election there will be a national debate, but many believe it is already too late. Former Swiss stockbroker Jared Bibler, who wrote a book on Iceland's banking crisis, says there are similarities with the Scandinavian state in 2006, when it failed to properly address the need for banking reform. Switzerland is certainly not the country it was a decade ago. Swiss bank secrecy has come under attack from the US Department of Justice for helping US taxpayers hide money. Then Russia's invasion of Ukraine prompted Switzerland to abandon its strict neutrality and fully embrace EU sanctions. against Moscow. And in June the Swiss backed a national referendum to raise corporate taxes on multinationals to the minimum agreed OECD level – 15% from an average of 11% – after the government convinced voters it would be better to keep tax revenues within of the country.
Switzerland remains an attractive hub for multinationals, but its long-standing preeminence in wealth management is waning. By 2025 it is likely to fall to second place in the ranking of wealthy asset managers, behind Hong Kong, according to the Boston Consulting Group, while Singapore and Dubai are also gaining ground. The stakes for Switzerland's position as a financial center are high. Finma – the country's banking regulator – and the Swiss National Bank have called for reforms following the Credit Suisse crisis. The question is whether the country can overcome its tendency toward inaction to identify what went wrong. And then, to do everything to restore her reputation.