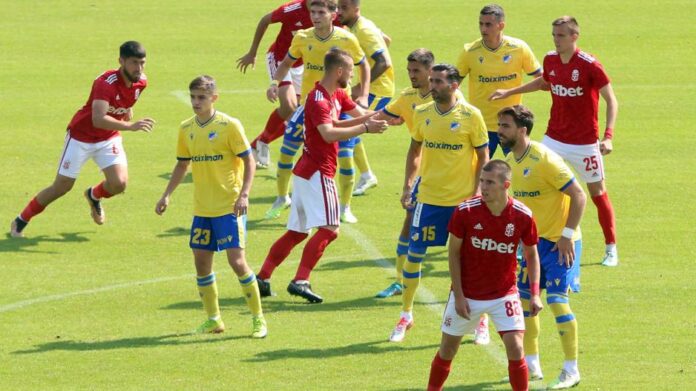 Television the next three friendlies of APOEL The two in Bulgaria and the dress rehearsal with Volos on 20/07.
Cablenet will show the friendly matches with Levski Sofia on Saturday (08/07) and Beitar on Sunday (07/09).
Saturday (07/08)
18:00 APOEL FC – LEVSKI SOFIA
Sunday (09/07)
10:30 APOEL FC – BEITAR JERUSALEM
Cablenet will also show the first two official games of the season with Vojvodina after the necessary arrangements have been made with on the side of the Serbian team and an agreement was reached to show the away replay on August 3.