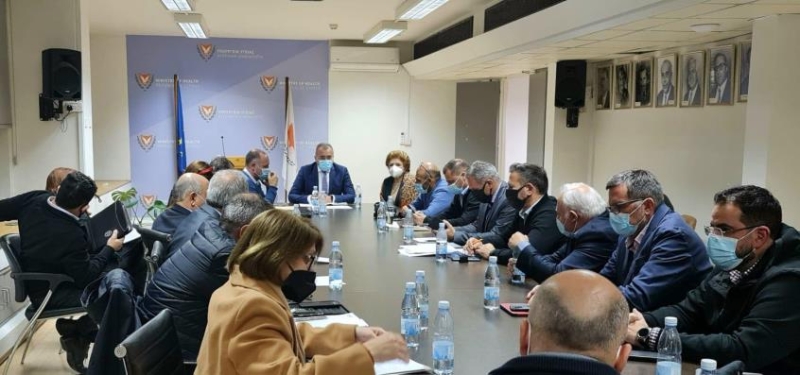 The OKYpY is expected to submit a new proposal next Monday to the workers' unions, regarding the collective agreements. This emerged after the afternoon meeting at the Ministry of Labour, with the participation of OKYpY, unions and the Minister of Health, Michalis Hatzipantela.
According to the Ministry of Health, from the information it has received so far, a two-hour work stoppage announced by the workers to take place.
In an update of the Ministry it is stated that the OKYpY new proposal will be put before the trade unions for further consultation.
It is noted that from for his part, the Minister, after listening to the positions of the trade unions on the issues identified in relation to the collective agreements, "repeated to the parties involved that through dialogue and demonstration of good will issues that arise can be resolved".
It is added that the Minister will come back after sending the new proposal with a new meeting.